Commercial Feature
Even industrial-style interiors can be comfy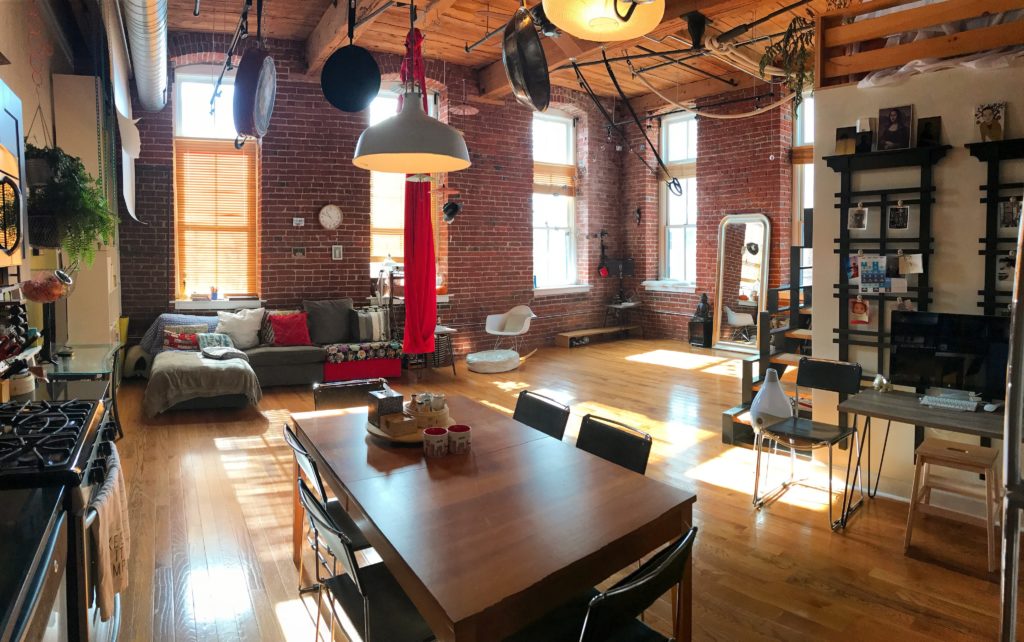 Open space, high ceilings, iron details and bare floorboards – a space that evokes New York city lofts and factory halls. Industrial style has become an interior design staple – a favourite with lovers of minimalism and modern living, however a home furnished in this style doesn't have to be boring. Let us give you some tips on how to bring industrial style into your home!
The base – untreated materials
Industrial-style spaces generally only have a simple, utilitarian design that relies on the raw state of the materials in the space. And that's exactly what the basis of an industrial interior should be. Real bricks, washed concrete, metal accessories in their original form, untreated wood, stone details or exposed beams. These are all elements that transform an interior beyond recognition. However, nothing should be overdone: if you're re-creating something like this in your home, try to only bring in a few elements rather than all of them. While industrial housing takes inspiration from the factory floor, it never completely transforms into it.
Fakes don't belong here – only original pieces will do
Any replicas or imitations certainly have no place here. Industrial style is created naturally, not just by mass producing replicas. An old sign that used to actually point out the direction of an emergency exit, or a cogwheel that used to drive a metalworking machine a years ago, will decorate a wall much better than a new, badly replicated ornament.
If you like to create, you can start making your own accessories. How about lighting made from an old work lamp, a heating pipe, a tin bucket or anything else you can find? There are simply no limits to your imagination. So where to find the materials you need? Flea markets, second hand shops and of course eBay are great starts – but you could even have a nose around a few old farm barns or workshops (with the owner's permission of course) and see what they have lying around gathering dust!
What kind of furniture is suitable for an industrial interior?
Furniture in an industrial interior often creates a much-needed contrast. Plush, comfortable sofas and armchairs with plenty of cushions immediately make the whole space feel cosy and comfortable. Industrial style interiors have a tendency to look bare, so make sure you pay attention to textiles. Natural linen, leather and heavy cotton work well here! Similarly, an ornate rug on a washed concrete floor, an abstract painting hung on a brick wall, wild flowers on a wooden table, and of course – houseplants to brighten every corner – also breathe life into the space. Metal boxes, old wooden cupboards and even repurposed filing cabinets can be used as storage. And don't forget about scaffolding – it might sound strange, but when properly treated and mounted on iron legs, an old scaffolding plank can make a fantastic dining table! Simply add some bar stools, which have gradually become another popular part of industrial-style living and have even replaced conventional dining chairs in many households.
Want to find everything you need for your home in one place? Overwhelmed by the choice of shops, or want to discover new brands? Introducing FAVI – Europe's leading product search engine for all things furniture, home décor, and garden. We list products from over 2000 trusted, quality retailers Europe-wide – everything you need, on one website. You can find FAVI in 9 countries – the Czech Republic, Slovakia, Poland, Hungary, the UK, Italy, Sweden, Romania and Croatia. Our mission is to save you time when online shopping so you can create a home you dream of.
Sponsored Links
Partner Links