Commercial Feature
Choosing the Right Courier Service for Your Business Type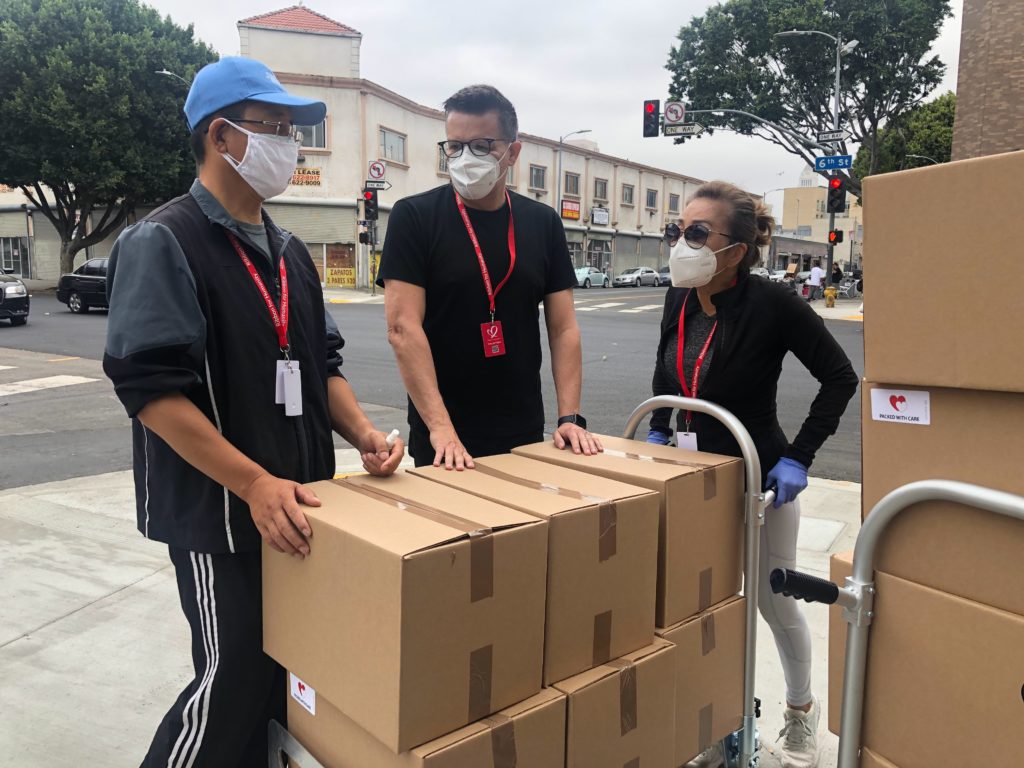 If you work in a business that requires special care and regulations you will need to pick a courier partner that can support your specific business sector. Contrary to what you may hear from some delivery companies, one-size does not fit all and the courier you choose can make the difference! In this article, I will be focusing on how to choose the right courier service for the sector your business operates in..
Let's dive in.
1: Automotive
Whether you run a small automotive repair shop or are part of a national chain, choosing the right courier service is critical. In this industry, you will need to utilise an experienced logistics partner that can handle the time-sensitivity and offer the technology needed for safe and efficient deliveries.
Your courier service should be able to optimise delivery routes to avoid the following:
● Vehicle off-road
● A distributed repair
● Missing or incomplete parts
They also ensure an audited chain of custody in real-time for complete security and transparency. Another critical element in this industry is time.. Often you may find courier services that can offer faster turnaround time at an inflated cost or slower turnarounds if your parts are delivered with other goods. Instead, CitySprint supports automotive companies directly by offering each of these services:
● Fixed routes that are cost-effective and more efficient
● Same-day parts delivery from and to any location in the UK
● Aftermarket support for parts retailers
● Support for fourth level dealerships
● Scheduled and as-needed route cover
● Electronic proof of delivery
Manufacturing
Similarly, for critical deliveries in the manufacturing space, CitySprint offers a bespoke logistics solution to ensure your sample testing, spare and service parts are delivered to your exact specifications. CitySprint can also support with specialist vehicles for large and bulky sized items. Services that suit the manufacturing industry include: This includes:
1. Same-day delivery
2. Overnight deliveries
3. Vans with real-time tracking
4. Electronic proof of delivery
5. Management information
All. available every day of the week, every day of the year.!
2: Production, PR, and Media
In the exciting and busy world of production and media, quick deliveries are essential. Urgent same-day deliveries to return clothing from fashion shoots, delivering a time-critical press release, or an urgent studio pass leave no room for delays or errors. CitySprint has access to the largest courier pushbike fleet in London, so you can rest assured that your deliveries can reach even the hardest to get to locations across the City. 5,000+ couriers of all vehicle types deliver same day across the UK for larger, fragile items such as props and film kit.
Timing is critical in this sector and businesses should take advantage of online courier services for scheduling deliveries.. If you have samples, valuable items for journalists or a sensitive pitch document that needs to be delivered directly to an addressee, a priority secure courier would provide you with real-time tracking and a transparent chain of custody so you can see where your delivery is throughout its transit.
3: Petrochemical and Utilities
A business that handles chemicals and energy products, will need to choose a courier with the proper accreditation to ensure proper collection of hazardous and dangerous goods. CitySprint has all of the following accreditations and licenses for maximum protection and security:
● ADR – European agreement on international transport for dangerous cargoes
● MSDS – material safety data sheets – protects from hazardous exposures and work safety
● Waste Carrier License – proper disposal of oil, lab, and water samples
Each delivery is tracked using GPS for complete transparency and safety.
Environmental
Environmental concerns are always important to consider. Recent statistics show that over 60% of consumers will choose a company that provides environmentally conscious deliveries over a company that does not. This refers to the materials used as well as the vehicles and attention to waste and chemicals.
CitySprint works with water, soil, and waste industries for secure packaging, temperature-controlled conditions, as well as all delivery and collection of off-mat materials. Each service is supported by 24/7 urgent (including hazardous samples) and scheduled delivery options.
Wrap Up
If you work in an industry that requires special attention and regulations for delivery, choosing the right courier service is extremely important. Always be sure that your delivery partner has the expertise, transparency, range of vehicles and capabilities to fully support your business type from end-to-end and keep your deliveries moving.
Rachael is a content writer at Pearl Lemon Leads who has written on a diversity of topics, from colored diamonds to SEO software. In her spare time, she enjoys singing, sketching, cooking, and video games.