Commercial Feature
Changing Up Your Individual Designer Style Without Breaking The Bank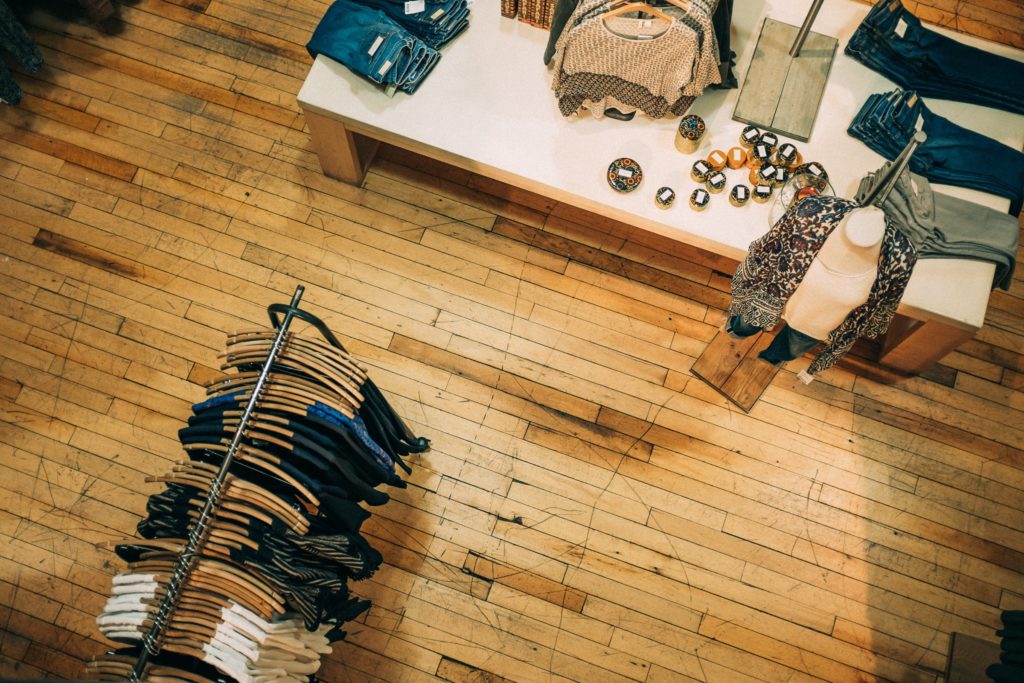 So, you've grown tired of your style? You hate the clothes in your wardrobe and you want a complete revamp. What's holding you back? Money, of course! Hitting the restart button on your individual style seems like a very expensive proposition, but it doesn't need to be. Read on for some top tips on freshening up your wardrobe on a budget.
Tackle any debts first
Before you discover how to revamp your wardrobe, it's important to stress that paying off debts is something that should be tackled first and foremost. If you currently have a credit card bill hanging over your head, your wardrobe really needs to take the back seat until this is resolved. Of course, we are not suggesting that you should walk around in clothes that don't fit or that you should go to work in tracksuit bottoms because you do not have any appropriate clothing. If this is the case, why not consider selling some of your existing clothes so that you can make room for some new garments?
You don't need to buy a ton of new clothes at once
Refreshing your style does not mean that you need to buy a huge amount of new clothing in one go. Actually, you probably don't need as many clothes as you think. You can revamp your style without chucking everything you own away. It's all about finding ways to rework the clothing you have. After all, what's the point in throwing away staples like a good pair of jeans or a white blouse? Yes, sort through your wardrobe, but whenever you look at an item, think about the different ways that you can wear it. A good staple won't let you down.
Make careful purchases
You don't have to miss out on designer clothing just because you have a budget. However, it is all about making wise decisions. So, a pair of Alexander McQueen shoes that go with a lot of different outfits would be a sensible choice. This is why we recommend that you carefully think about the garments you have in your wardrobe at present and what will look good with the outfits you have. The last thing you want to do is spend a lot of money on a piece of clothing that is only going to sit in your wardrobe all of the time.
Make a plan
To update your wardrobe effectively, you need a plan. You need to draw up an image of the type of clothing you want to invest in. Make a list of all of the important staple pieces and then the garments that would be nice to have. You are going to focus on buying the former first. You should then set yourself a monthly style budget. Make sure you don't go over this budget. Once you run out, you need to wait until the following month to purchase fashion items again. This will make certain you spend more responsibly.
Make the most of deals and discounts
Most stores offer various discounts and deals for consumers to take advantage of, so make sure you do. You should sign up to the newsletter of your favourite stores so that you receive alerts whenever there is a promotion running. Moreover, before confirming your purchase at the checkout when shopping online, do a quick search on the Internet to find out whether there are any voucher codes available. If you know that a particular store usually has discounts running, it can be a good idea to hold off until their next promotional period.
Search online for inspiration
When determining the style and look you are going to go for, it's a good idea to search for inspiration online. This will also help you to find retail takes on designer pieces, so you can achieve a red carpet look for a fraction of the price. Spend some time reading magazines and you should also look on Instagram. Instagram is an excellent place for you to find some incredible clothing pieces that you may not find anywhere else.
Final words on changing your style without spending tons of money
As you can see, it does not need to cost a fortune to revamp your individual style. Follow the tips that have been mentioned above, and you can give your wardrobe a makeover without breaking the bank. A lot of people assume that they need to miss out on designer clothing when they have a budget, but this is certainly not the case. You can still have a budget and look incredible at the same time. Follow the tips that we have provided and we are sure that you will feel more confident about your style and fashion purchases.
Sponsored Links
Partner Links