Commercial Feature
Bumpy recovery ahead for Ukraine says Makar Paseniuk, co-founder of ICU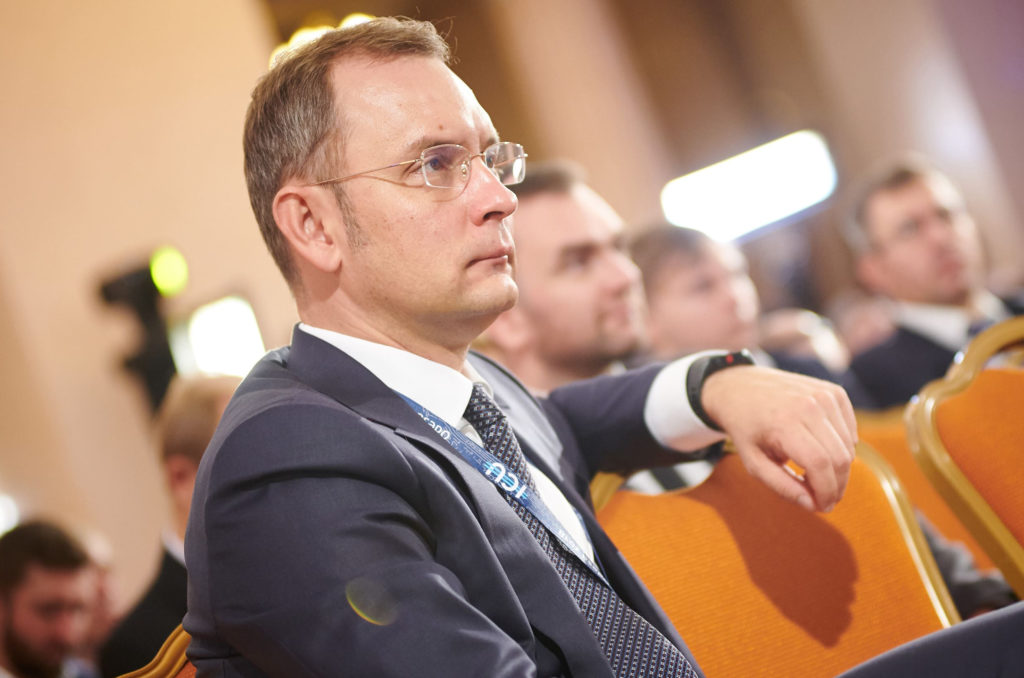 After a summer lull in much of Europe, there are fears of a second lockdown or tighter restrictions across Europe as the Covid-19 infection rate has begun to rise sharply. This has raised concerns amongst investors of another economic hit from the pandemic as we head into the colder months. We asked Makar Paseniuk, founding partner of ICU, one of the top investment advisory and asset management firms in Central and Eastern Europe to share his opinions on the COVID-19 pandemic's impact on the global economy and what we can expect to see in Ukraine.
The pandemic is substantially undermining such key drivers of long-term economic growth as employment, international trade, and business investment globally.
"Unfortunately, jobs lost during the first several months of the pandemic are unlikely to be fully recouped in 2021", said Mr Paseniuk. He added that there is also an added risk of rising unemployment if current job retention schemes in Advanced Economies are phased out. According to ICU's latest forecast, global CAPEX continues to weaken and may turn around only in 2H21, due to high uncertainty and disrupted supply chains. All this makes 2021 global GDP growth more likely to miss the current consensus forecast of 5.6%.
Mr Paseniuk noted that this means that it is likely that containment measures, including social distancing and restrictions on some foreign travel, will remain for the near future. He also anticipates that people's behaviour will become more cautious again and some forms of self-imposed social distancing may return (and has returned in some countries like the United Kingdom). But he predicts households and businesses should be much better adapted to the new waves of distance working and education than they were in the spring.
In Ukraine, after two months of strict lockdown from mid-March to mid-May, the government eased restrictions aggressively. The restrictions in Ukraine eased considerably in July compared with other countries. But in early August, as the number of infections increased, and, under an adaptive quarantine framework, restrictions started to tighten at the regional level. In particular, strict restrictions on public transportation and the hospitality sector were reintroduced in the regions from the red zone. However, compliance with quarantine confinements sharply deteriorated compared with the spring, as the population's fear of the coronavirus dramatically fade.
Ukraine's economy continues to recover after the strict lockdown. The sharp easing of restrictions in June gave a strong impetus to economic recovery said Mr Paseniuk. He points to economic activity such as retail sales, industrial production and real wages as some of the indicators that exceeded pre-pandemic levels in July.
He is, however, concerned that new outbreaks of coronavirus globally and in Ukraine, accompanied by the return of certain restrictions or the delay of previously planned mitigants, have made consumers and business more cautious, and this started to pare back the pace of recovery. Despite this, Mr Paseniuk believes that we are unlikely to see another severe lockdown, the negative effects of the pandemic will be felt on both potential output and aggregate demand. As such, ICU has improved its 2020 GDP forecast to a decline of 5.7% from 6.7%. The forecast upgrade was primarily driven by the rapid "turn-on" of the economy in the summer and better terms of trade as iron ore prices surged.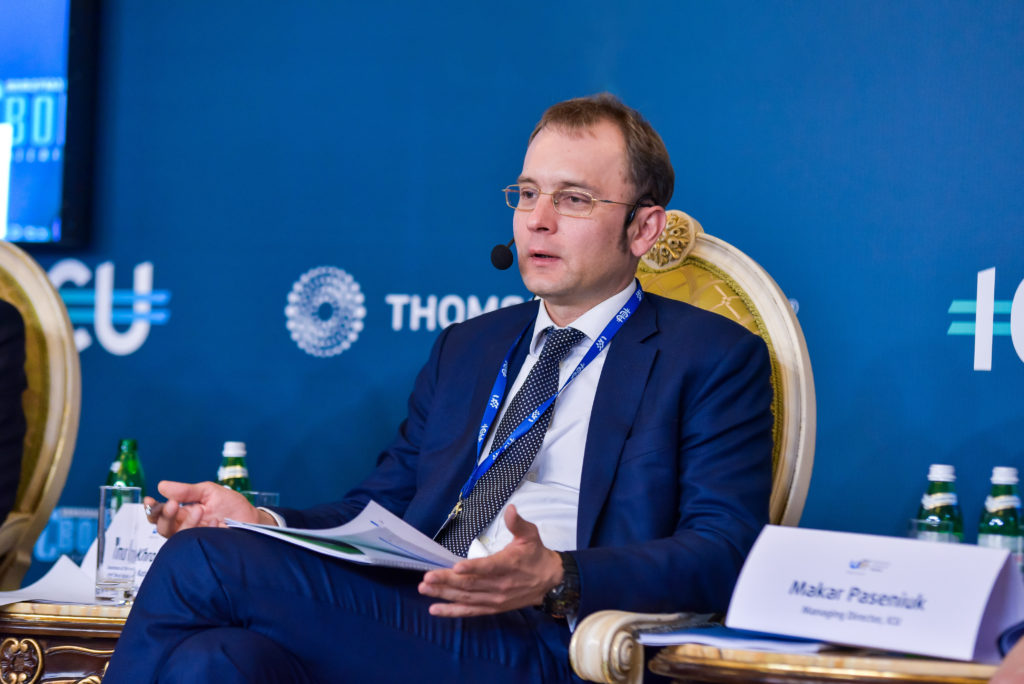 According to Mr Paseniuk, the Ukrainian economy has been in much better shape to weather the global crisis quite well due to its structural characteristics and macro-financial stabilization accomplished in the last few years. However, the results could be better if more monetary and fiscal stimulus is applied, which is constrained by uncertainty over obtaining official financing amid limited market access.
He added that while the Ministry of Finance has done a great job on international capital markets and lowered the debt burden for the next several years, non-residents continue to reduce their portfolios of UAH government bonds.
Ukraine's new IMF programme has been designed to reduce financing constraints and support a recovery in international reserves. The sovereign also issued a USD2 billion Eurobond in July.
Ukraine received its first tranche of the IMF bailout worth $2.1bn which was part of the USD5 billion 18-month stand-by arrangement (SBA) in June, but additional disbursements are on hold at the moment. And it is believed the second tranche of the IMF loan won't be drawn till spring next year.
However, recent changes in National Bank of Ukraine's (NBU) management have complicated the successful implementation of the IMF programme according to Mr Paseniuk, as safeguarding NBU's independence was one of its cornerstones.
The new governor, Kyrylo Shevchenko's first words and actions have helped ease some of these concerns, but official creditors have so far adopted a "wait-and-see" approach. In addition to NBU independence, critics also point to recent attacks on corporate governance reforms and anticorruption bodies do not contribute to warm relations with IFIs. But the cap on salaries in the public sector remains in place as it was one of the obligations under the IMF programme. And last but not least, the announced hike in the minimum wage complicates the budget cycle, which may be another obstacle to take into account as the budget process starts up in Parliament.
And these concerns have created a domino effect the new Development Policy Loan (DPL) with the World Bank will likely be paused until next year after a successful first review of the IMF programme. Mr Paseniuk does, however, expect that Ukraine will be able to receive the first tranche of the Covid-19-related MFA loan from EU by the end of this year.
Nevertheless, Makar Paseniuk reckons that sizable financial needs will force Ukrainian authorities to speed up negotiations and reach an agreement early next year. He argues that securing the IMF loan and their continued support is critical for Ukraine as it's is unlikely to cope with the fallout from the pandemic without the support of external financing.
Sponsored Links
Partner Links