Commercial Feature
Bored At Home? Here Are 5 Board Games To Play With Family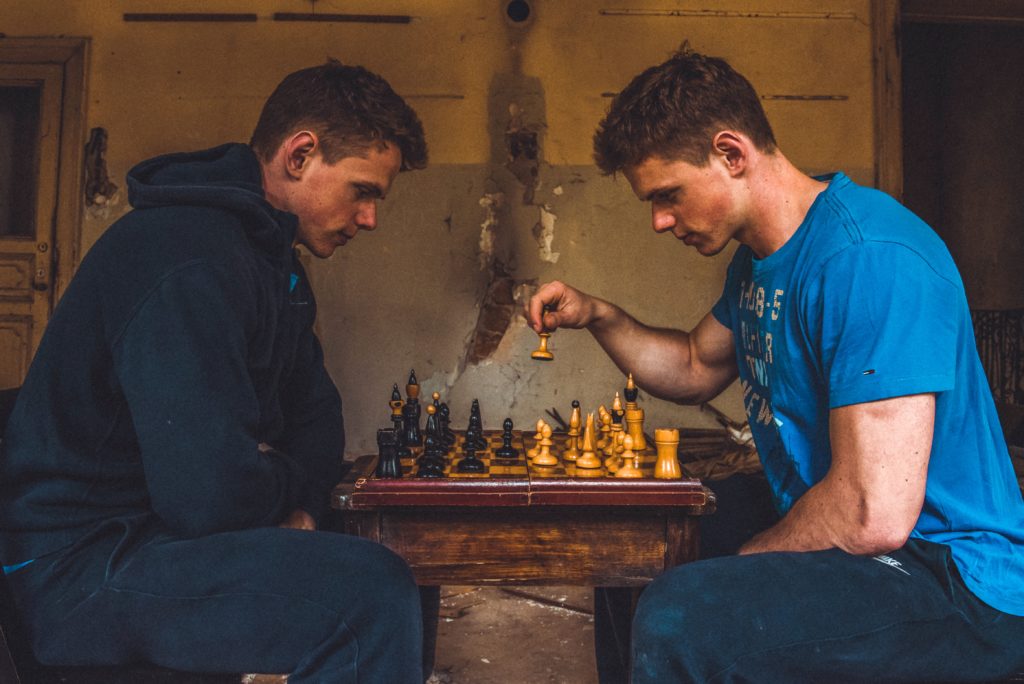 COVID-19 has created a new normal where people prefer to stay locked inside the home. A prolonged stay at home can create boredom for sure! For adding a pinch of excitement in your life with your family, you can try playing board games with them. Are you wondering which board games you should be playing? Worry not, we have saved you from the research. We have listed the best 5 board games that you can play with family.
5 Best Board Games To Play With Your Family
1. Ludo King
Undoubtedly, Ludo King has become a household game. With more than 500 million downloads, one can say that it has become a favourite game of many. Ludo King is a multiplayer cross-platform game that can be played both with and without an internet connection. The game also supports voice chat where you can discuss your moves. You can even challenge your friends and family members while playing the game. What's more? It even supports low-end devices.
Features:
No internet connection is required
Supports up to 6 players in the local multiplayer mode
7 different game board variations are available
2. Scrabble
If you are a word lover, then Scrabble Word Finder is the game for you. In this ultimate crossword game, you take turns with other players to form a word on the board. After you create a word, you need to count the letters that you have used in it. The higher the number of letters, the better the score. Boosts like Upgrade, Hint, Vortex and Word Spy levels up your game. Further, to ensure that you are prepared enough, you can use the practice mode too.
Features:
Supports 4 competitive game modes
Powerful game boosts
Players can track all the game states.
3. Chess – Play and Learn
Chess is perhaps one of the oldest board games of the world. You can use this game to play with your family members. Even if your closed ones are unavailable to play with you, you have the freedom to join chess tournaments and play with thousands of other players. You can play real-time here and even set time limits to make the game more exciting. Further, it supports more than 1,50,000 unique puzzles which can be used for sharpening your mind. The Puzzle Rush mode is designed to beat your own score. Aren't you your biggest competitor?
Features:
Can play against the component
Quality chess lessons
Exciting chess variants like blindfold chess and 960 chess
4. Word with Friends
Developed by Zynga, Word with Friends is also meant for all the Scrabble fans who want to engage in a word battle. Even though it is a two-player game, you can indulge more friends in the game. Word with Friends is more than a fun game; it can also build the vocabulary. When alone, you can also go for the Solo Challenge mode of the game. Further, it supports in-game chat to stay connected with your friends. Track your progress in the game via the stats too.
Features:
Trains the brain
Builds vocabulary
Stay connected with other players via in-game chat
5. Monopoly
Who doesn't love the evergreen Monopoly game? Sell, Buy, Build and become a rich landlord in the world of Monopoly just by rolling a dice. The Hasbro classic has remained one of the favourite multiplayer games. The game is available in both offline and online mode. You can invite other players to play with you. Monopoly flaunts good graphics and many other added additional features. The premium experience of Monopoly avoids distractions with no ad pop-ups. The quick mode can be turned on when looking out for a quick game. Further, the games allow the users to play by their own rules.
Features:
A true premium experience with no advertisement
Supports both online and offline multiplayer
Wonderful graphics
Which game do you want to play?
If you want to play a game to exercise your brain for real, you can go for Scrabble, Chess and Words with Friends. On the other hand, you have Ludo King and Monopoly for pure entertainment. All the games featured here are popular multi-player games that can be played with families and friends.