Commercial Feature
Best Makeup Schools in the world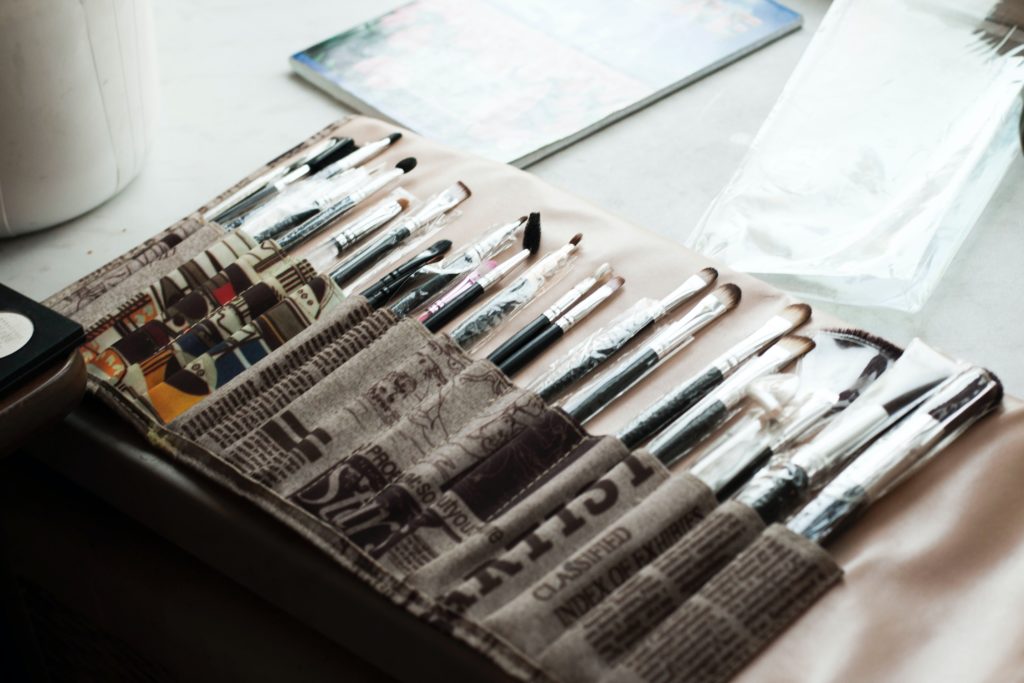 If you fancy working in a sparky environment where fresh ideas are encouraged and rewarded, applying for makeup school may be the perfect career choice for you. Although many makeup artists are self-taught, and succeed with practice and networking, there are many makeup schools that can provide you expertise and learnings that will help you get to your goal faster. That's why we have compiled a list of the best makeup schools that can give you a solid foundation. The rest is on you.
No matter what school you choose, you will have to continually work to become a stronger, experienced and more established artist; so surround yourself with people who are as passionate as you, and you will always grow.
If you are looking to launch your career with a bang – learn more about the best makeup schools in the world.
Vancouver Film School
If you desire to work with the best in the industry, then this is the place to be. Under the leadership of veteran makeup artist Stan Edmonds (Unforgiven, I, Robot), the school has a one-year course dedicated to film and television makeup for those determined to become a makeup designer. Vancouver Film School has contributed immensely to the world's cultural scene. Their alumni work around the globe and are the most sought after professionals in the industry. Within two months you will get a diploma in Makeup Design for Film and Television, have a comprehensive portfolio, and will have access to its alumni directory and job boards. Not only that but you will also have access to the industry connections that will help you guide your career.
The London School of Beauty and Make-up
This is considered as one of the best makeup schools in Europe and can be the perfect choice for those who want a quick course. Students can take courses ranging from two days to eleven months, all of which are of a high standard and with the use of outstanding products in the market. The makeup artists trained in this course leave ready to compete for places in the toughest places in the world.
Cinema Make-up School
Cinema Makeup School, situated in Hollywood has the reputation of being one of the most prestigious makeup schools. . Truly, one of the reasons they are one of the top makeup schools in the world is their instructors. Moreover, they are hiring working makeup artists who are still in demand in the film industry. And especially with Ve Neil (three times Oscar Winner) as the Director of Education, we do not doubt the expertise of their instructors. They have a wide range of courses and initiatives ranging from diploma programs, individual makeup classes, and workshops & seminars. If you are interested in special effects, CMS is one of the best places to get in-depth training. And they even have digital FX classes for those who love to create characters.
Specializing in special makeup effects, beauty, body painting, airbrush makeup, film, and television, this is one of the best makeup schools in Hollywood.
Make-UP Atelier
This school is located in Paris and offers a wide variety of intensive courses that can be completed in just a few hours or longer courses lasting up to nine months. In order for students to have the opportunity to follow each movement of the instructors, the rooms are equipped with televisions.
One of the advantages of this school is that it is a brand of makeup products aimed at professionals. It is possible to use the brand's products during the training. Courses that last more than 4 months already have the value of the products used in the classes included. Those interested in studying at this makeup school must undergo an admission interview.
Stick Art Studio
Located in Barcelona, Spain, Stick Art Studio is a differentiated makeup school that offers a global view of the theme. On the market since 1989, it has a curriculum that covers a wide variety of themes including body makeup. The school has a distribution partnership with Make Up For Ever, ensuring greater coverage in Spanish territory.
Makeup artists can even take advantage of self-makeup classes so that they have tools to present themselves more positively to the market. The courses cover a wide universe of techniques and use of different products to reach a satisfactory result.
Academy of Freelance Makeup
AOF is a renowned makeup institute and they offer plenty of courses and programs to meet everyone's needs. The unique factor about AOF is that they provide many working opportunities because of which their graduates get working and assisting opportunities in many global cities around the world. It also promises working opportunities in high profile magazines, film festivals, and fashion weeks right after you finish their course. They also provide personalized online training where you will get your very own personal mentor – Isn't this exciting!
The Make-Up For Ever Academy
The Makeup For Ever Academy has varied courses that suit the individual needs of students. They have programs ranging from crash courses of two days duration to master courses of the duration of more than six months. Whether you are interested in beauty, fashion, or stage; this academy will offer something to you that you won't be able to resist. Once you graduate, you will become its alumni and will have lifetime access to The Makeup Academy For Ever Tribe which is the academy's internet platform meant to connect recruiters and alumni of the Academy. Because of their many centers around the world and international recognition, you will have tremendous networking opportunities. And of course, in the Academy, you get to work with Makeup Forever products.
EI School of Professional Makeup
EI is the world's first school with makeup programs and was founded in 1966. It is located in the heart of Hollywood and is one of the most sought after schools for comprehensive makeup training. They have a one-year program called Artistry of Makeup which consists of 6 courses. These 6 courses include Beauty & Corrective Makeup, High Fashion, Photographic and Editorial, Theatrical & Fantasy Makeup, and TV&HD Makeup. It provides basic Tech Labs and prosthetics for beginners. This institute will provide a great start to your career if you wish to dive into the industry and develop your artistic skills to the highest level.
Sponsored Links
Partner Links