Commercial Feature
Best Cybersecurity Tips for Remote Workers
Due to the COVID-19 pandemic, most workers have switched to remote work. There are many positive aspects to this, for example, higher usability and lower costs for the company for offices and other things. At the same time, cyber ​​threats to individuals and businesses continue to grow. According to research, some types of cyber threats, such as malware and ransomware increased by 358% and 435% during the year 2021.
The only way to deal with this challenging situation is to invest in security systems for your devices and cloud storage, as well as in training for remote employees. In this article, we will give a few tips to help your employees who work online protect their computers and networks from scammers. By following these tips, you can improve the security of your company.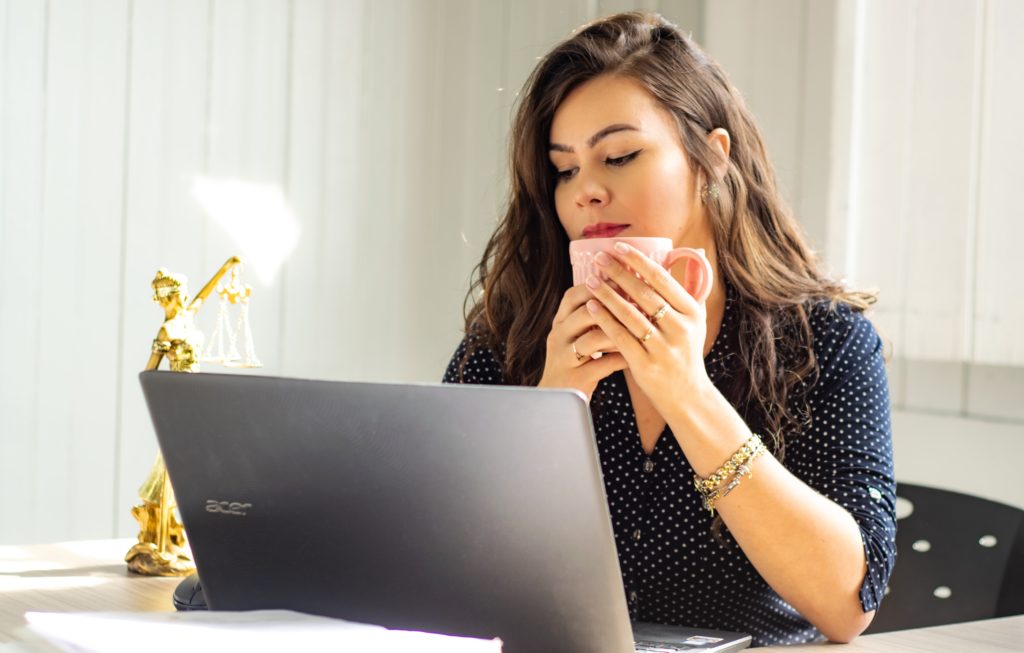 Top Tips for Cybersecurity
Set Strong Passwords
The password is the first thing that protects the account from unauthorized access. If the password is short and simple, then all the devices and personal data are at risk. Remote employees need to create a strong password, so it will be much more difficult for fraudsters to access the devices and use the data. Here are some tips on how to create a strong password:
The password should not contain common words or combinations that every person knows. That includes "mypassword", the number combinations "1234", or the character sequence "qwerty".
The password must be long. The password should be at least 8 characters long and include capital and lowercase letters, three random numbers, and symbols.
Never use the same password for different accounts. In this case, attackers will have access to all the devices and systems at once. If you find it difficult to remember every password, you can use password managers. That is one of the easiest and most effective ways to protect personal data.
Install Updates
Never ignore any updates that are available for your device or software. Each update, no matter how small, improves the program's security and fixes certain system flaws that could lead to a leak of personal data.
Installing updates is especially important for software that has direct access to personal data such as apps for video screen capture on Mac. After all, attackers are looking for different ways to access data. If some program is not secure enough, then they can use this opportunity to steal your data.
If you do not have enough time to check each update, set up automatic updates for all tools you use. That should be done not only on computers but also on mobile devices. That will help prevent problems related to system update delays.
Follow a Remote Work Policy of Your Organization
If an organization wants the employees to learn how to manage risk, then it needs to have a strict remote work policy. Besides, it is worth considering the possibility of conducting training for employees. Such pieces of training or courses should teach them how to respond to a cyber incident. Thus, they could cope with all cyber incidents that may occur.
A remote work policy should cover various aspects including:
Compliance with all requirements
Security of information systems
Data protection
Control over remote access to devices and systems
Data backup and cloud storage security
Information deletion
As an employee, you should thoroughly check the security requirements of your company and try your best to adhere to them in order to avoid potential risks.
Turn on VPN
Businesses should consider how the employees access the corporate network. If it happens without the use of third-party programs, then the company is in great danger. Without using a VPN (a virtual private network), attackers can hack into the network and steal all corporate company data. That is why companies should introduce VPN use and ask employees never to turn it off. VPN is one of the most necessary elements of network security, as it encrypts all the information.
As long as VPN is on, you protect sensitive company data, such as financial statements and customer data, from hackers and fraudsters. Remote employees must use a VPN wherever they work. It doesn't matter if it's their own home or a coffee shop in the city center.
Detect Phishing Scams
What is a phishing email? This is an email containing certain links that may harm your device. Thus, hackers are trying to gain access to your data. That is why you must be very careful and check all emails that come to you. If the email contains unknown links, it is better not to click on them as they can lead to undesirable consequences. Here are some tips to help you avoid phishing emails:
Check unfamiliar emails that are sent from public email domains like @gmail.com and @yahoo.com. Each reliable organization has its domain and never uses public ones.
Check if the domain name is spelled correctly.
Reread the letters you receive. Most of the emails that hackers send contain a lot of errors.
Don't open any files or links that you didn't expect to receive. Each such link or file can harm your computer or mobile device, and in the worst case, lead to data loss.
Never trust emails with urgent requests. Hackers often use this psychological trick to get people to follow malicious links.
Always use secure email providers.
Keep Your Personal and Work Devices Separate
If employees are provided with corporate computers to work on, these devices shouldn't be utilized for personal purposes. Don't watch Netflix series or choose the next vacation destination on work devices so as not to catch any malware.
This rule also works the other way around. Make sure not to perform work tasks on your personal devices as they are not protected enough, so you risk exposing sensitive corporate data to fraudsters.
By following this rule, you cut the risks of cyber-attacks and theft of important corporate data, such as customer data or annual financial statements.
Conclusion
The number of cyberattacks is increasing every day. That is why you, as the owner of the company, must make every effort to protect your cloud storage and confidential data. Follow the tips described above, and then the level of protection of your company will increase several times. In this case, hackers will not be able to steal your company's confidential data.
Sponsored Links
Partner Links