Commercial Feature
Anmai Cloud Takes Lead Role at 5th Global Future Innovation Summit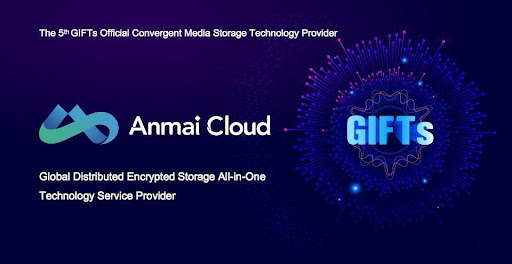 The5th Global Innovation and Future Summit (GIFTs), held in Silicon Valley, featuring more than 30 delegates, was actively supported by Anmai Cloud.
Anmai Cloud was the "Integrated Media Storage Technology Supporter" for the Santa Clara Convention Center conference on December 14.
GIFTs is an industry event focused on sharing, cooperation, mutual benefit, and win-win. This year's theme was "Technology and Healthcare: Shaping New Future", with elite leaders from global industry, investment to academia taking part.
It focused on healthcare and post-covid, energy and carbon neutral, artificial intelligence, cyber security and venture capital. Delegates discussed Disruptive Technologies in Emerging Markets, Healthcare Innovation Fueling Post-Covid Recovering and The Future of Venture Capital Investment.
The summit adopted the mode of "online + offline" fusion linkage, with Anmai Cloud providing integrated media storage technology support, using the innovative technologies of blockchain and IPFS protocols to integrate the storage resources of the whole network.
These guaranteed targeted live data storage, high availability, data security to the strong support of the summit's online live broadcast.
This was Anmai's second collaboration, with the first taking place during the "Anmai Cloud Links to World Famous Schools with Z-Park North America. GIFTs began in Silicon Valley in 2017 and has since been held in Boston, London and Beijing.
Anmai Cloud Network Technology Co., Ltd., located in Hainan, is a global distributed encrypted storage all-in-one technology service provider committed to bringing decentralized data storage services with high availability, high security, and low cost to enterprises.
The infrastructure is available to many countries in Europe, Australia, North America and regions of China, with over 100 cooperated storage service providers to meet the diversified enterprise IT architecture in time. It is suitable for major mainstream cloud platforms and provides software and hardware integrated solutions.
Anmai Cloud has always focused on the R&D and innovation of distributed storage, blockchain, data encryption security and other underlying technologies.