Commercial Feature
A Flower Arrangement for Every Occasion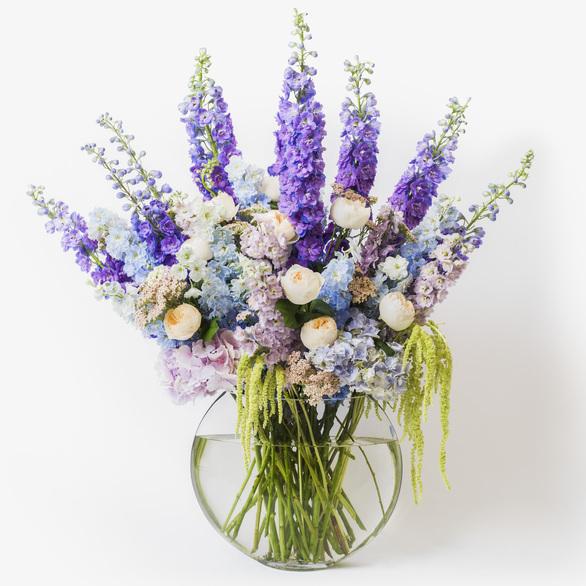 Whether it's a birthday, an anniversary, valentine's day or Christmas, the perfect gift is always some flowers. Nothing says I've been thinking of you more than a beautiful bouquet that has been masterfully crafted by a skilled team of florists in the most incredible parts of London. Those Florists of course belong to Moyses Stevens, the oldest, most experienced and most exquisite floral designers in all of the UK. They are there to cater to your every need and to help you give the most elegant and luxurious flowers you've ever bought as a gift to the people you know and love on any occasion. You can go into either one of their 5 stores or you can order online through their website using their famous delivery service that ensures 7 days a week delivery and same day in London, meaning that if you forget to buy a present and need an emergency bunch of flowers, they really are the perfect company for you.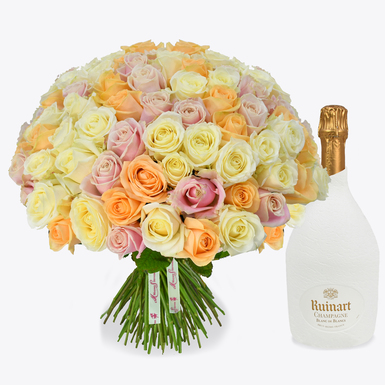 With a selection of classic roses and stunning peonies, Moyses Stevens makes the process of finding the perfect bouquet easy for all of its customers. Using their website, you can browse easily through their flowers that feature irresistible arrangements, for example their 'The Athenian' is made up of effortlessly elegant hydrangeas, lisianthus, camomiles, freesias and greenery, perfect for a birthday or just to show someone that you're thinking of them. Another example of an arrangement which any mother would love on Mother's Day, is made up of blue hydrangeas, buttercup roses, white spray roses, yellow ranunculus, forget me nots, lisianthus, bupleurum and a bunch of seasonal greenery. All of these bouquets are passionately hand-tied by Moyses Stevens' skilled team. If you are also ever in London you should certainly make sure that you go to one of their stores to see their work upfront. If you go to their Elizabeth Street Store you will be greeted by an extravagant ceiling centerpiece that is just bursting with color, representing the business in the most creative way and accurately depicting the personality of what Moyses Stevens is and exactly the beauty of what they can create. The store is one of the most photographed florists in all of London and features both their fresh British and Internationally sourced blooms. Its one of their best stores to buy from and they guarantee a customer experience like no other. Another place that you can locate them in is Selfridges, which we are sure you would've seen or gone into whilst browsing for that perfect something, whether to treat yourself or someone else. They stock a wonderful range of the Moyses Stevens' bouquets and also their signature ones too. So, whether you're looking for the perfect bunch of peonies or just trying to discover something new, the stores are a great place to expose yourself to the magic of what is skilled floristry.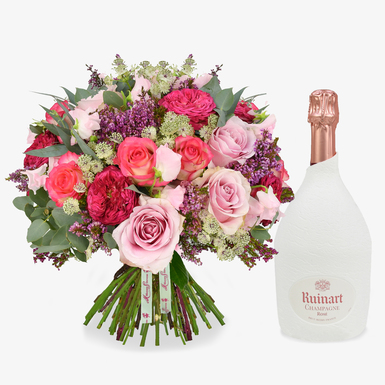 For gifts, Moyses Stevens really have it all, but if the person you're buying for is just that bit extra special to you, they also offer flowers that come with some delicious champagne and 4 options to choose from that include Moet or Dom Perignon, you can also get flowers and chocolate if your special someone has a sweet tooth or you're trying to win them over for something that you might've done. The handcrafted chocolates that they feature are chocolate bonbons, bonbons chocolat au macaron and chocolate mendiants, creating the perfect combination for a perfect gift. Moyses Stevens also offers an option of flowers and candles. From the Cire Trudon collection, they are naturally scented and scream luxury. With 3 different candles to choose from you'll have no problem impressing with these scents.

If you're looking for something other than flowers though, they are also London's leading horticulture retailer, and their plants really show you as to why. Their range of houseplants are gorgeous and their orchids will definitely make you the envy of all your friends once you display them in your home, therefore making the most brilliant gift for someone. From orange trees to monkey plants, they've really got it all, but don't just take our word for it. Go online now or visit a Moyses Stevens Store, we are sure you won't regret it.
Same day flower delivery now available at Moyses Stevens.
Sponsored Links
Partner Links