Commercial Feature
7 E-learning Trends 2022 You Should Check Out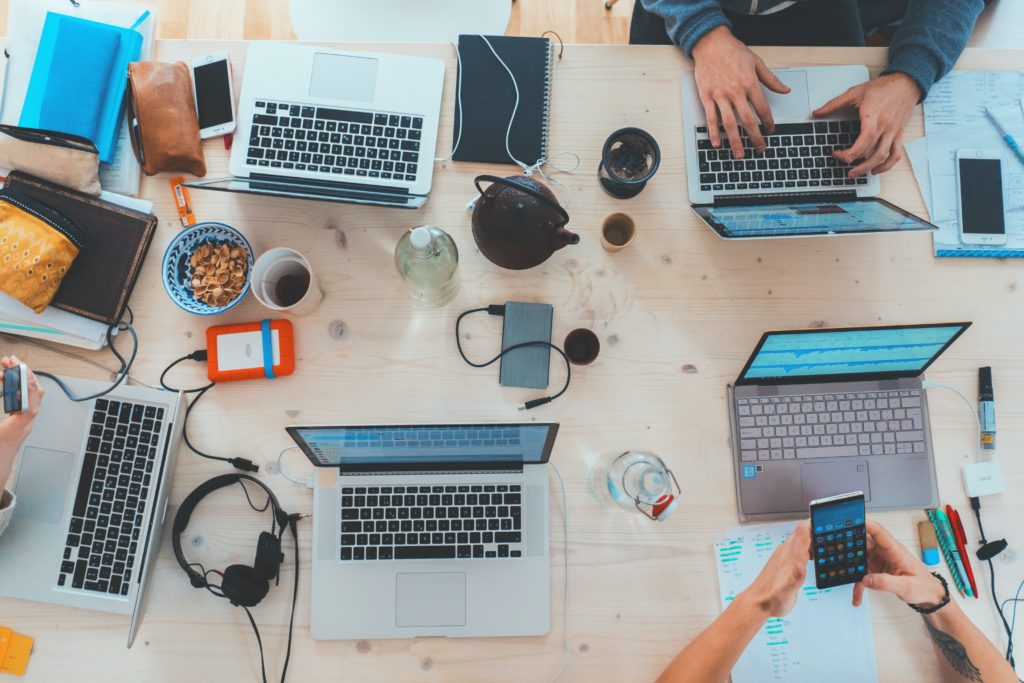 E-learning has been a real-life savior for the last couple of years. Schools, universities, and other educational institutions moved online during the COVID pandemic to provide students with an ongoing learning process. Even now, when people are leaving the confines of their places, e-learning will stay here from now on.
More and more educators will be interested in how to start an online school or course. And to provide learners with the uttermost effective and rewarding experience, they need to follow the latest tendencies in the industry. This article will highlight seven trends to keep an eye on.
Mobile Learning
A mobile phone is the most widely-used device. It's preferable to tablets, laptops, and PCs. According to the 2021 Datareportal report, almost 91% of internet users (and it's 4.88 billion people) use a mobile device to go online at least sometimes. The data indicates that a mobile phone should be the number one technology for people to access online schools, courses, and platforms from anywhere. It does not restrict them to a place or time and can be used on the go.
This type of learning, also called mLearning, should be heavily considered when creating an educational platform. However, due to the size of screens, portability, and the prevalence of push-ups, messengers on the mobile phone, which can dramatically increase distraction, the content of mLearning applications should be clear, succinct, and straightforward.
Gamification
People love playing games. It seems that we are simply predisposed to this kind of activity — little children get to know the world, rules of conduct by playing. It makes the entire process fun, pleasurable and useful. So why should it be any different with any kind of a learning platform?
Adding gaming features will increase users' engagement in the learning process. As of now, many language learning apps utilize gamification. It makes language acquisition more effective and entertaining. But subjects such as math, science, history, and others can also apply to gaming for learning purposes.
Virtual & Augmented Reality
The wide adoption of VR & AR for education has not yet become a reality. Mainly because of the hardware or headsets, which are necessary when using a virtual and augmented reality app. They are still not available on a large scale for the general population.
This technology can completely substitute real-life learning. Just imagine how awesome it would be for learners to visit Ancient Egypt, visit space, or travel inside the human body. However, the future of virtual e-learning is closer than we might think. For instance, the VR app Titans of Space provides users with the opportunity to visit outer space and introduce them to the planets of the Solar system.
Using the National Geographic Explore VR app is a perfect chance to know our planet by virtually climbing Machu Picchu, exploring icebergs, or visiting penguins. And A Journey into the Brain in VR application is a sure way to be inside the human brain and see how it works.
To learn about dinosaurs, one can use an AR app called Dinosaurs Among Us, created by the American Museum of Natural History paleontologists. It allows users to see these creators in real surroundings.
Thus, VR & AR technology makes e-learning immersive, engaging, fun, and grabs the learner's attention.
Adaptive Learning & Personalization
There's no person alike. Everyone is unique and has their own pace in everything, especially learning new things and acquiring skills. So, why should education be created as if everyone had the same learning capacity?
Modern technology can provide personalized learning processes to suit a person's specific needs. For example, sophisticated e-learning platforms can offer the user personalized learning materials, the best roadmap to acquire a central objective, knowledge, or skill, and present them with an appropriate learning pace and learning style or format. Hence, adaptive learning can boost the progress of each learner.
Social Learning
It should be noted that e-learning does not mean that the learner will always be on their own. On the contrary, the social learning trend will be massive in the years to come. It's also essential because group learning is very powerful for acquiring new knowledge.
Many educational tools already include collaboration tools that make communication much more effortless. In-build video-conferencing, calling features, messengers, and discussion groups will become an integral part of every e-learning platform.
Microlearning
The accumulated data that we have now is overflowing and overwhelming. People binge on various content on a regular basis. And studying big chunks of information can be daunting for everyone, be it a first-grader or an adult. Microlearning is a new trend that will help with this challenge.
Microlearning is a way of learning that is provided in concise and succinct forms. It might be a short video that takes up to five minutes to watch, a two-minute read, or a short quiz.
Video-Based Learning
Video is one of the most popular channels of content consumption. For instance, YouTube and TikTok are the second and seventh largest platforms in the world. Video is useful for e-learning processes, and this trend is going to become even more widespread in the near future. It's a pretty convenient educational format as it allows the learner to access it any time, watch it multiple times, and rewind it where necessary.
Moreover, videos for e-learning are becoming more interactive and can have a quiz, questions, pop-ups, and relevant links in-built into them.
Wrapping Up
When creating a sophisticated learning system, platform, or mobile application, it is important to keep a steady eye on the latest e-learning trends in order to make the software effective, educational, and also entertaining. These seven important tendencies of 2022, which include mobile, gamification, VR & AR technology, adaptive, social, micro as well as video-based learning, will make any e-learning solution relevant for many years to come. They will greatly benefit educators and learners regardless of their age and skills.