Commercial Feature
6 Creative Ways to Use a Hot Glue Gun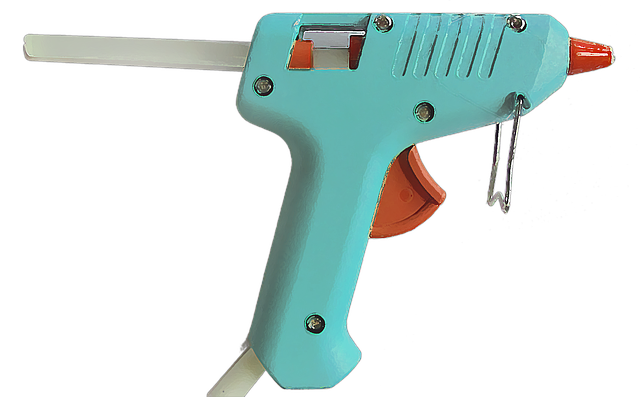 If you, like many university students, love trying your hand at crafts and other DIY projects, then hot glue gun may be a good tool to invest in. Whether you are creating a collage, mending a broken musical instrument, or trying to open a stuck lid, a hot glue gun can come in handy for a wide range of uses, if you know how to use it. This article outlines some of the most creative ways to employ this flexible device.
Things You Can Do with a Hot Glue Gun
Here is a short list of things you can do with a hot glue gun:
Fix buttons
Create 3D moulds
Emboss cards
Create collages
Design ornaments
Repair torn leather
Fix Buttons
A hot glue gun can save you the trouble of fixing your buttons with thread at short notice. Say, you were rushing to a lecture, and you noticed a button is about to fall off. Instead of fretting about with a needle and thread, a hot glue gun can save the day; you just need to know how to use it correctly. You can use the hot glue gun to affix a button directly to a garment, so you can be on your way and avoid an embarrassing situation in public.
Create 3D Moulds
If you decorate cakes or do other decorative work that requires moulds, a hot glue gun can help you make a wide range of moulds easily without breaking the bank. All you have to do is pour a large amount of high temperature glue onto a surface and push the object you need a mould for into the liquid. When the glue solidifies, you have your mould. Using high temperature glue is essential because this type flows better and takes longer to cool and solidify, so you have enough time to create bigger moulds.
Emboss Cards
You can use hot glue guns to emboss cards to add new designs such as three-dimensional lettering or raised effects. With lettering and raised designs, just apply the glue directly to a hard and flat nonporous surface and let it cool. Once cool, peel off the glue and attach it to your card with some glue. If you are very careful, it is also possible to apply the glue directly to the card. Just make sure not to make mistakes.
Create Collages
Collages are not just for children; adults in university can also create beautiful collages to relieve stress, get their creative juices flowing, and even to preserve memories with art. Having a hot glue gun can make your collage-making less messy, as it allows you to apply your chosen adhesive to the collage surface with more finesse. Whether you are using paper or plywood, creating collages with a hot glue gun can be faster, neater, and more fun.
Design Ornaments
Whether you are preparing for Christmas or other festivities, a hot glue gun, plain ornaments, and a creative mind can transform your surroundings into a glitzy environment. If you don't have glittery glue, just apply glitter before the glue dries. You can also apply nail polish over your glue-embellished ornaments after they dry to give them a sparkly look.
Repair Torn Leather
Whether you are trying to mend a favourite leather jacket or want to give your sofa a new lease of life, a steady hand and a hot glue gun can help repair leather. You just need to get the correct leather material for the repair and use the glue to cover any tear or wear in the original. If you are not sure how to go about this, there are several online resources to guide you
Sponsored Links
Partner Links