Commercial Feature
5 Ways to A Quick House Sale In 2020
In 2020 there are many ways as to how you can sell your house fast. Everyone wants to sell their house fast, right? That's why I give to you 5 steps to a quick house sale in 2020. You can be out of your house in a few weeks if you follow these steps correctly.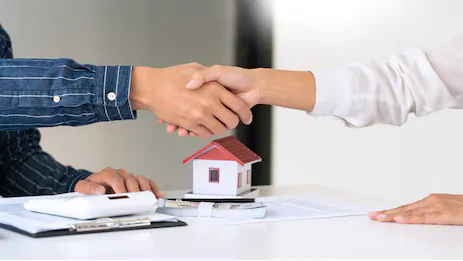 Sell Your House for Cash to a Property Buyer.
The best way to sell your house fast is to sell your house quickly for fast cash to a property buyer. Once your house has been valued, it makes the process of selling a lot faster. Cash buying home companies usually are really fast in quick house sales and can usually get a decent sale within 7-14 days on your house. Cash buying home companies usually don't even have to visit a home to sell it on, making the whole process a lot faster than a real estate agent.
Auction sales
Auction sales are a decent way of selling a house, but they aren't very fast. Usually there is a long time to wait in a 'queue' before you can auction your house, and then you may face difficulties in the auction, such as really low prices, timewasters etc.
People are essentially trying to get things for the lowest price they can go in an auction, and you are very unlikely going to get anywhere close to the amount your house is valued at. People usually also like to see houses before buying, and many online auctions are unable to do that as it is done at a given time, and all people have are photos and videos of your house. This may throw many people off the idea of buying your property, giving you less chance of selling. Auction sales aren't the best option if you want both quick and a good price.
Use an online estate agent
Online estate agents are a good option for speed; however they take a lot of the money for themselves. There are a lot of fees that go with online estate agents, most of them being for solicitors. If you need most of the money, if not all of the money your house is values at, online estate agents probably aren't for you. Estate agents are good for speed due to their built-up potential buyers list that they list properties out to. There is likely to be a few people from that list that want to buy your house.
Sell using a FSBO route (such as eBay)
Sometimes, people ponder whether eBay or other FSBO routes are good for selling a house on. EBay installed a property selling page a few years ago, and though it looks like a good way to sell your house fast for a good price, it is only in this list to warn you. Top house selling websites such as Rightmove have actually warned against using it due to how slow, and money-grabbing it really is. It is up to you at the end of the day whether you use it or not, however just be warned it is not your best bet.
Advertise for a cash buyer only sale through your estate agent
This method is usually a decent one, as it can be fast sometimes. However it can also be quite slow with people like timewasters ruining the speed of which you want to sell your house. There are people that are just 'considering' selling their house, that visit about 6 times, the low offer buyers, etc. They waste the time you could be spending in your nice new home.
Another negative to this is the majority of people want way too little amounts for properties. They are unavoidable in this method, and about 95% of these people demand a lot lower than the starting price/value of the house. If your looking to actually make a profit on your house, this option isn't for you.
Overall, the choice is down to you which method you use; whichever one you are most comfortable with. Some are faster than others, and some will provide more money than others. If you don't know a lot about the legal side of buying a house and selling a house, the government made a very easily understandable page on it all, which might help you out.
Sponsored Links
Partner Links