Commercial Feature
5 Tools to Help You Play Fantasy Basketball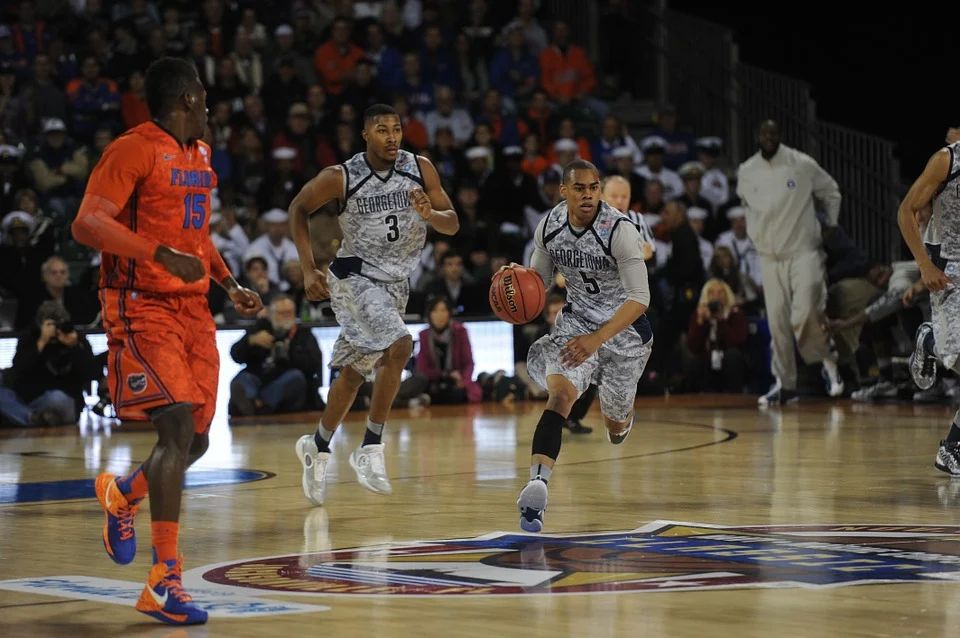 If you have done your research on tips, strategies, and advice on how to win fantasy basketball more often, then you know that there are many websites on the internet that tackles on how to win more frequently. Just one click on the search bar of Google, and you'll be met with tons of search results.
However, tips and strategies aren't the only available means of giving yourself a higher chance of winning. There are many apps and sites that you can use as tools that can prove helpful. These apps consist of features that analyze your team, help you with drafting, and even give you predictions on the outcome of the game.
Also, these tools can be adjusted to be specified on each of your draft choices and can be tailored specifically to any league and combination of players you are rooting for. With the data gathered and analyzed, these tools can at least give you a bigger chance of winning. Here are some of them.
Hashtag Basketball
If you are looking for something that will give you an accurate player analysis, this is the tool you are looking for. It is a fast, comprehensible, and up-to-date player ranking tool that can help you in team scheduling and waiver wire pickups. The scheduling tool allows you to plan your weekly start/bench and player rotations to help you maximize your stats in leagues.
Also, if you like to keep updated on things, the Hashtag's Team Twitter Feed is a big help if you want to know if any players are currently suffering from an injury or if a star player will be sitting on the bench in the second game.
The best thing about Hashtag Basketball is its Out of Position Stats feature that shows you the ranking for untraditional stats for a specific position. Using this, you will be able to find out the weakness of your teams and adjust them accordingly.
Fantasy Basketball Team Analyzer
If you are pretty confident about your team but still want to compare its stats to other people, you can use this tool to do so. Each of the players will be given a rating, which will then be added to provide you with your total score. That said, you will be able to compare it to other teams created by other people from across the country.
Basketball-Reference
Basketball-Reference is popular among the daily fantasy basketball players. This is mainly due to the many features it gives access to all people. Each player page brims with a lot of stats like possessions, game, advanced, and shooting stats.
You will also be able to access information regarding the most successful lineups that a particular player played with. You will also see the player's on/off splits that indicate how the lineup performed with and without the player. Also, you will be able to see a variety of other splits the player has like home/road splits and day-of-rest splits.
The variety of information regarding splits can also be found on each team. Not only that, but you can also use the header-to-header finder feature that lets you see how a player fared against a specific player.
Sign and Trade
Sign and trade is one of the favorites of all daily fantasy basketball players. It allows people to assemble a unique set of players and analyze the strengths and weaknesses of your assembled team.
Also, it can let you search for players that have a particular skill set that you want. Each player's stats are accurate since they updated the player profiles regularly.
numberFire
This tool is also one of the favorites of all daily fantasy basketball players. It features a lot of accurate information and access tools you can use to analyze each team and players quickly.
Probably the most useful feature in this tool is the daily fantasy matchup heat map. This allows a variety of analyses, statistics, and other information that you need to know on the same page. This includes but isn't limited to: spread, implied team total, over/under, offensive and defensive rating, pace, EFG percentage, and fantasy points.
This tool also offers player projection that can be tailored to a specific site of your choosing every day. These projections, like injury, opposing team, and stats will help you build your lineup better so you can adjust accordingly. There is also a tool that can help you edit the optimal lineup. This custom lineup tool will help you select which team you want to include or exclude. If there is a player or a team you don't want to play against, you can remove them from the player pool.
Takeaway
Having the confidence in your team through personal research and calculations is good, but relying on specific tools like the ones mentioned above can also be beneficial in Daily Fantasy Basketball & NBA Fantasy. With the right tool, you can give yourself a significant advantage against other players in fantasy basketball.
Sponsored links
Partner links