Commercial Feature
2020 Academy Awards Preview & Predictions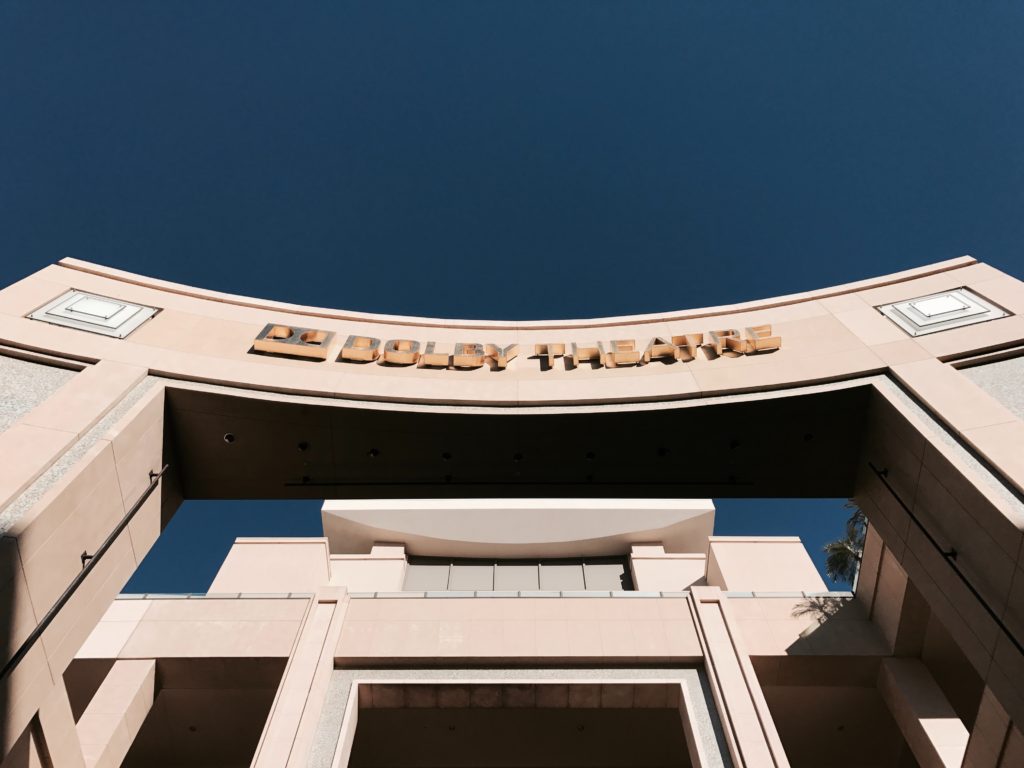 Can you believe we are coming into February of a new decade already?
You better believe that the 2020 Oscars event will be bigger and more bombastic than the last few years because it's the first Academy Awards ceremony of the new decade. Even if some the usual suspects won't be performing or presenting.
But that's the thing, right? A new decade, a new standard.
So who will be presenting the nominations and awards?
According to oscar.go.com, we will see a handful of our beloved stars up on stage including:
Will Farrell
Gal Gadot
Mindy Kaling
Zazie Beetz
Timothee Chalamet
Julia Luis-Dreyfus
Mark Ruffalo
Anthony Ramos
Mahershala Ali
Kristen Wiig
Olivia Colman
Kelly Marie Tran
Regina King
Rami Malek
And more!
Top names like Regina King and Rami Malek, who has been catapulted into the A-list with Mr. Robot and Bohemian Rhapsody. But more recently, other A-listers, such as Will Farrell and Gal Gadot have been announced as presenters.
That begs another question with regards to the itinerary: who'll be performing?
There won't be any J-Lo or Pitbull this year – thank god. Ok. Some of you really like that, and that's great. But I am actually excited about this year's line up. Randy Newman, and Sir Elton John both performing. This has instant classic performances written all over it.
The Musical Performers:
Elton John
Randy Newman
Idina Menzel
Cynthia Erivo
Chrissy Metz
Questlove
Eimear Noone
The first five artists will be performing Oscar-nominated songs. But In addition to those, we'll get to see a guest appearance from Questlove and the first female to conduct during the Academy Awards telecast.
Significant Nominations
<iframe width="560″ height="315″ src="https://www.youtube.com/embed/BEho_CNX43s" frameborder="0″ allow="accelerometer; autoplay; encrypted-media; gyroscope; picture-in-picture" allowfullscreen></iframe>
Not that any Oscar nomination isn't significant, but we are going to be focusing on a few of the main categories and it's a tight race at the Oscars this year.
Actor in a Leading Role
Antonio Banderas – Pain and Glory (66/1 odds)
Leonardo DiCaprio – once upon a time in Hollywood (28/1)
Adam Driver – Marriage Story (12/1 odds)
Joaquin Phoenix – Joker (1/16 odds)
Jonathan Price – The Two Popes (66/1)
Judging by the odds, Joaquin Phoenix is the clear-cut favorite to win the Oscar for 'Best Actor'. Additionally, I believe he will win because I think the comic-book-based movie will get snubbed for Best Picture. So, the Academy can once again, leave a 'Batman man' movie off to the side just because it's a 'Batman movie' in good conscience because they gave the leading man the Oscar which should satisfy the fans enough.
Actress in a Leading Role
Cynthia Erivo – Harriet (25/1 odds)
Scarlett Johansson – Marriage Story (12/1 odds)
Saoirse Ronan – Little Women (25/1 odds)
Charlize Theron – Bombshell (33/1 odds)
Renee Zellweger – Judy ( 1/6 odds)
Zellweger has been nominated for Best Actress two times before this and actually won the Oscar for Best Supporting Actress with her role in Cold Mountain. Is this finally her year? I believe it will be. She is a far and away favorite to win, even though I do feel like Saoirse Ronan is the most deserving this year – I don't like the idea of yet another Little Women adaptation, but Saoirse's portrayal of Jo is phenomenal.
Best Picture
Ford vs. Ferrari (250/1 odds)
The Irishman (50/1 odds)
JoJo Rabbit (40/1 odds)
Joker (12/1odds)
Little Women (100/1 odds)
Marriage Story (100/1)
1917 (4/7 odds)
One upon a time in Hollywood (6/1)
Parasite (5/1 odds)
Ford versus Ferrari is not the likely winner. But even though 1917 is the odds-on favorite, we should remember that Once upon a time in Hollywood was the clear favorite until the Golden Globes recently. On top of that, Parasite has a legitimate chance of taking Best Picture. That said, I believe Parasite will win Best Foreign Film first, and then get the snub on Best Picture. So, that really leaves a close race between 1917 and OUATIH.
I'm not sure. Because 1917 is a war epic, I think it will get the nod. But, the Tarantino period piece was the favorite for the last six months or more so we could see his film take home the most prestigious Oscar of them all. One thing is certain: it will be a close race.
Sponsored links
Partner links