Commercial Feature
12 Must-Read Tech Sites to Follow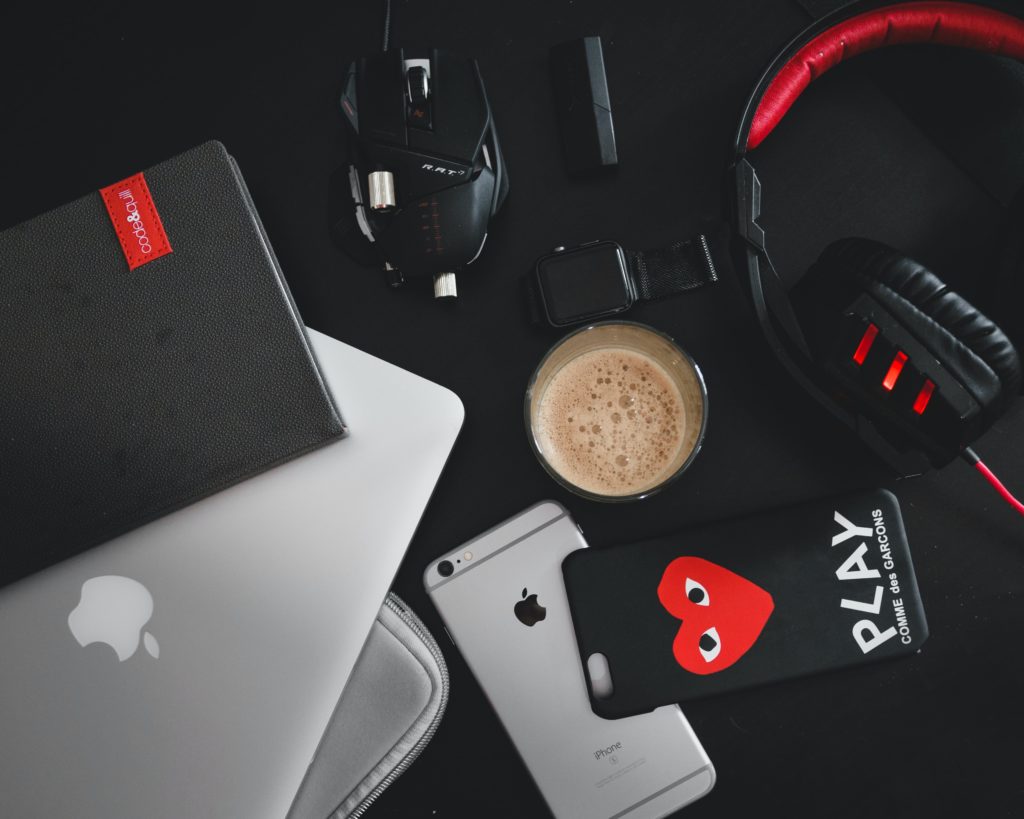 If anything is constant, it is the change in technology. In the blink of an eye, you go from updating your status on Myspace to dancing on TikTok. All within a matter of a few short years, something that seemed unimaginable is so integrated into culture and society that you're considered as the 'odd ball' if you not staying on top of the trends.
And let's be real, nobody what to feel like the odd one out, right? That is why we've made a list of some of the most popular tech sites you can follow so you'll never have to worry about being out of the loop.
1. theverge.com
It's no wonder why TheVerge made its way to the top of our list. Since 2011, Vox Media-owned technology news website has wisely used its resources to entertain a broad spectrum of visitors. Whether you are into the science of technology or interested in the creators behind technology and technological content, TheVerge passes the information along promptly.
With growing popularity also comes credibility. One of the main reasons TheVerge formed a trustworthy crowd is due to their jam-packed reviews section that has helped plenty of visitors form a final purchasing decision. What is more, the user experience is enhanced with a colorful modern-looking platform that can catch the attention of even a bystander. You can check it out for yourself here.
2. wired.com
Once upon a time, a well-known household magazine that was presenting its headlines only in paper form now makes headlines in the digital and tech universe, through a screen. Much like how the world itself has evolved, so did Wired magazine. Now more than ever, Wired makes every effort to stay on top of the game by staying in touch with important tech news that everyone needs to know.
With more than 800.000 active subscribers, Wired makes sure to cover all topics of interest. Nevertheless, they continue to highlight the importance of technology in the world near and far. In one way or another, the latest technological advances have a way of seeking upon you, Wired can help you always stay at least one step ahead of the game. Check out their news here.

3. digitaltrends.com
Anyone who says, "don't follow trends" hasn't visited tech news reporter Digitaltrends. Just when you think you are all up-to-date with the current tech news, Digitaltrends surprises you with a new best product item, review, deal, and breaking tech news article. Slowly but steadily Digitaltrends is becoming the go-to place for the most recent tech reveals and software updates.
To go even further, immediate download of the most-in messaging app, music, tools, and much more has never been easier. Without having to go through several pages of the App Store or Google Play, Digitaltrends helps visitors start the downloading process with a few simple clicks of a button. Digitaltrends can help make sure you're always part of the 'in' crowd with the current trends. Don't believe us? Take a look for yourself here.
TechCrunch, Crunchbase, Extra Crunch, Crunchboard. Is there anything else they can possibly crunch? The answer is—yes! They can crunch all of this information onto one easily accessible and useable platform. On top of all of this, TechCrunch is becoming the place to be if you're interested in anything tech-related. Especially, when it comes to the business of technology.
TechCrunch understands that the business side is just as important as the technology itself, which is why they pay particular attention to all details relating to the past, current, and next moves of companies from all over the world. Small or large, the Crunchbase ecosystem can help you find prospects, investments, investors, and even help you conduct your market research. Dip your toe into the sea of business technology here.
5. engadget.com
Visit the past, present, and future with Engadget. This tech news reporter can have you packed and ready for an adventure around the world that is yet to come. If you thought you're armed with enough gear to get you through a digital adventure, think again because Engadget is equipped with gear you didn't even think was available. To top that, they test out the products so you don't have to. Everything you need to know about tech and tech products is in one convenient place.
Engadget is well aware of the fact that entertainment is the one thing anyone would have a hard time living without. For this reason, they've taken the initiative to catch you up on the latest news in entertainment as well. If you're wondering why Instagram changed its algorithm or what's the latest progress in Amazon gadgets, click here to find out.
While they've been making great progress with their variety of categories, it's safe to say that Bright Side of News takes the cake with their tech news selection. Sadly, electric cars, game consoles, software, and hardware don't write about themselves (at least, not yet). But no worries because BSN writes in their name everything that you need to know.
It doesn't matter if you are a tech novice or tech enthusiast, because you'll surely find a topic that piques your interest or answers your questions. From "What is a MAC address?" to electric cars, Bright Side of News is locked and loaded with all the latest intel. Check out their Tech News category here.
7. cnet.com
There is no such thing as 'mum's the word' for tech online news reporter, CNET. They share everything and anything that they can get the latest intel on. Since 1994, CNET has kept its eyes and ears open for the most recent update in technology, just so their visitors can be the first to have the scoop. This includes anything from computers, sci-tech, 5G, and everything in-between.
There is always something new to learn on CNET, but it's up to you to find out what your topic of interest is for the day. If you happen to be looking for the best of the best products, you might want to take a gander at the 'Best' section that is filled with a diverse amount of gadgets, gizmos, and award-winning commodities. Check it all out right here.
8. smartmobs.com

For the latest development in the world of technology and entertainment, have a look at tech news report number 8 on our list. Smartmobs features articles that cover many sectors, from what's lurking inside your game console down to the design itself. In the exact same spot, technology meets entertainment and provides you with a form of amusement that can have you glued to your screen for hours.
Entertain yourself to the captivating and ever so quickly changing world of technology at Smartmobs. You'll never have to be scared you'll miss a beat in technology because Smartmobs makes it their duty to launch news faster than the speed of light. Check out their Tech News category here.
If this web isn't good enough for you, jump onto TheNextWeb that is filled with futuristic and technological topics. If you're interested in joining the web of technology, you can have the chance to connect with some of the world's greatest leaders. Grow your tech know-how with inspiring people and TNW news articles that will have you itching for more.
If this were not enough, TheNextWeb gives you a glimpse of the future with its up-to-date news articles that tap into a wide sector of science and tech relevant topics. Jump to TheNextWeb tech news stories here.
10. mashable.com

Ranking in at number 10 is the global media platform, Mashable. Known for its diverse range of subjects in the scope of entertainment, Mashable also has a well-established tech news category for anyone interested in checking out what is hot off the press in the world of science and technology.
Going way beyond gadgets and commodities, Mashable features topics that can always be up for discussion. So next time you're wondering why the progress bar isn't loading at a steady speed or the tech specifications of the yet-to-be-released iOS or Android device, you can turn to Mashable to be your not-so-secret source of information. Have a look for yourself here.
11. venturebeat.com
Never miss a beat with VentureBeat. For over a decade, this popular tech news media reporter has been continuously sharing the word of all things tech-related. This includes the impactful business decisions that shape the world you are living in, as well as the games that help you escape reality for a little while.

There is no time to wait when it comes to technology, so why should you wait to find out? VentureBeat actively sends out the newest information, ensuring you always go with the rhythm of life and its latest advancements. Venture into the world of technology here.
12. techradar.com

Last in order but not of importance is a tech site that we'd recommend having on your radar at all times. As their name itself hints, Techradar is always detecting the most cutting-edge technological devices. Breakthrough technology and groundbreaking gadgets can have you asking yourself millions of questions, all of which can be answered with a few scrolls and clicks through Techradar.
Product reviews and guides are not their only strong suit, as they also have a well-documented tech news category to back up all their product findings. Find out the latest breaking news here.
Sponsored Links
Partner Links