Commercial Feature
10 Truths About Esports in the 21st Century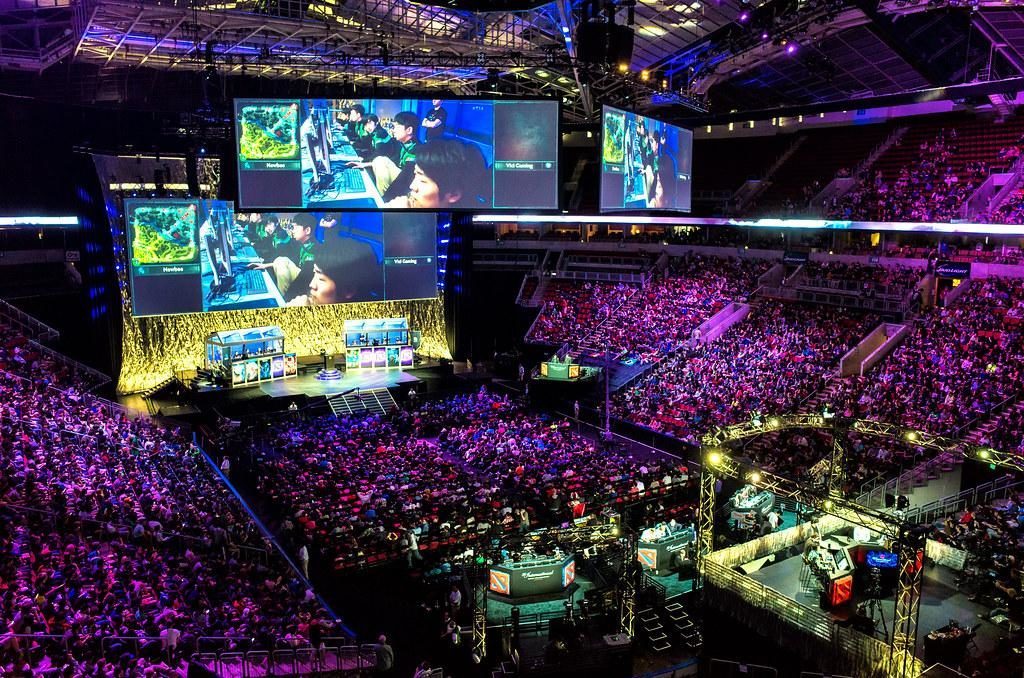 There has been a lot of critics going the way of electronic sports these past few years. Some have called them a waste of time. Some have said that they are a way to make our children 'dumber'. Well, none of this is true! If you are not sure what eSport is all about check out this guide before we dive into the 10 reasons why esports are very competitive and a worthy pastime.
#1 Esports Require a Lot of Coordination
You might think it's a game, but it's more than that. Esports require skills that go beyond what you are used to in a game. You will need to coordinate yourself – not only individually, but with other people as well. This is a skill that can be taught but only up to a point after that, you will end up not being able to progress. Therefore esports are definitely a competitive 'sport'.
#2 Esports Pros Are Born and Made
This is true. While you can teach a lot of people to play really, really well. Very few people will actually make it as professionals. They will usually have a love for the game that almost always reaches the point of self-abnegation. Put in other words people who pursue esports seriously will end up denying everything but the game. That requires passion.
#3 There Are Esports Scholarships
Today, you can go to a good college if you are a skilled player or if you live esports. There are hundreds of scholarships that have become available to people who enjoy playing video games – plain and simple. If you want to go to university in the United States, it's quite possible to do so on a so-called esports scholarship. There are also many jobs that you can do within the esports industry. Their numbers are increasing.
#4 It's Passion, Not a Waste of Time
Some people just enjoy games in a way that goes beyond your normal understanding. So, if you are logging in to play, just because you have an hour to kill, esports athletes are actually logging because they feel they are not growing as people if they don't play.
#5 Esports Athletes Have a lot of Interests
That's true. A lot of esports athletes are not solely focused on the game and they have many other interests as well. To put it this way – while a big chunk of their time is dedicated to solely training, once they achieve recognition, they will start going into other segments. Some like to write, others become web designers or even coders.
#6 Esports Is Worth $1 Billion
Esports alone is worth $1 billion in 2019 which is an insane amount that provides people with even more insane opportunities to become rich in the business of competitive video gaming. In fact, Drake and Imagine Dragons have already invested great amounts in esports, because they are quite convinced in the potential of the segment.
#7 Esports Players Are Millionaires
It's true. Esports players have become millionaires – plain and simple. A single tournament can bring a player over $1 million in cash and there is a lot of smaller rewards to pick up in other events as well. As a result, esports players are in fact dominating the highest echelons of the social ladder, which is great.
Some people have long been sceptical that esports can be a viable professional path – including the parents of the most successful esports players. Well, this simply isn't the case any more.
#8 Esports Continue to Grow
According to Newzoo, esports are bound to increase in popularity. Why? Because mobile games haven't yet reached their full potential. By all estimates, mobile gaming is the next frontier for esports as well.
#9 Sports and Esports Athletes Need the Same Mindsets
Another interesting fact is that all esports athletes must be just as determined and as focused as mainstream athletes. There are no shortcuts and everyone should be contributing in the end. So, esports athletes are just as motivated to win an important big game as anyone else, which is an important thing to note about them.
#10 Fortnite Is the Latest Esports
Fortnite, a game developed by Epic Games, has become the latest competitive game to start dishing out great sums of money. This trend is very likely to keep and esports athletes will continue to enter new competitions, including those for Fortnite now.
Over 18's only, please gamble responsibly. When the fun stops stop.