Peter Hutchinson resigns from Trinity Hall
The emeritus fellow, who has been the subject of almost a dozen reports of sexual harassment, will resign with immediate effect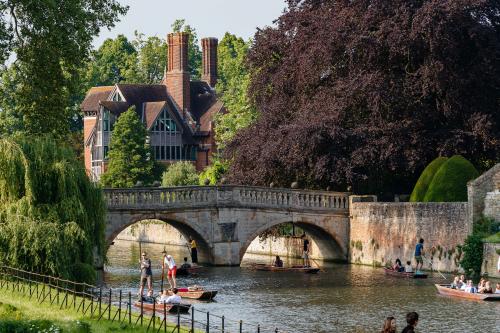 Content note: This article contains detailed discussion of sexual harassment.
Trinity Hall's Governing Body has accepted the resignation of Emeritus Fellow Dr Peter Hutchinson, whose recent readmittance to the college has been the subject of national media attention and student outcry, due to several reports of sexual harassment made against him.
The resignation will occur with immediate effect. Trinity Hall will also undergo "a review of its decision-making processes and an external review of the College's handling of harassment and other disciplinary issues", according to a statement published by the College earlier today.
An internal investigation into Hutchinson took place after 10 students made complaints against Dr Hutchinson concerning "inappropriate" incidents of sexual harassment in 2014 and 2015. Hutchinson was barred from teaching and contact with students following the reports of sexual harassment.
Trinity Hall admitted that Hutchinson's permanent withdrawal from Trinity Hall in 2017 had followed the college "erroneously" inviting him to attend a student lecture, in breach of an agreement between the complainants, Hutchinson and the College that he would not attend any events where students were present.
Hutchinson was able to subsequently contest Trinity Hall's decision that he would permanently withdraw, due to the fact that he had been invited to the lecture. An agreement was struck, and passed by the college's Governing Body earlier this year following a review process. The result was a reversal of the blanket ban, permitting Hutchinson to attend certain events.
However, as the BBC revealed late last month, Hutchinson was 'readmitted' as an Emeritus Fellow this year with a vote by the Governing Body — Trinity Hall had said that the 2017 decision to remove him had "not been agreed with Dr Hutchinson and was incorrect". The decision was sharply criticised across Cambridge and nationally, with an open letter signed by over 900 current and former University members and dozens of Cambridge societies calling for the college to remove Hutchinson as fellow, remove him from its website, and withdraw his rights to attend college events.
Master of Trinity Hall, Revd Canon Dr Jeremy Morris, said that "the safety and welfare of everyone at Trinity Hall is, and always has been, of paramount importance. Any reported instance of harassment, whether past or current, will continue to be taken very seriously and appropriate action will be taken."
"As Master of Trinity Hall, I take ultimate responsibility for the welfare of all staff and students and once again welcome you to make contact with me directly should you wish to discuss the issue."