Mayor of Cambridge dies suddenly on scuba-diving holiday
Tributes have been paid to the Cllr Nigel Gawthrope, who was also a porter at Clare College, by figures across the city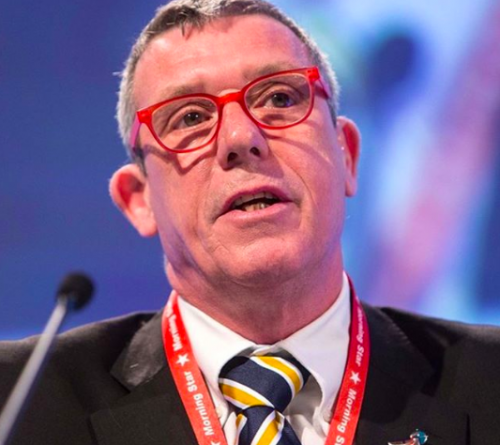 The Mayor of Cambridge, Councillor Nigel Gawthrope has passed away following a collapse on Friday afternoon after feeling unwell surfacing from a dive. The cause of death is unknown.
An experienced scuba diver and underwater photographer, Cllr Gawthrope was on holiday at a diving resort near Durban, South Africa with his wife, Jenny. The family is receiving support from the British consulate in South Africa.
Cllr Gawthrope, 61, had been unanimously elected as Mayor of Cambridge in May 2018. His death comes eight months into his term of office.
Cllr Gawthrope lived and worked in Cambridge for most of his life, having also been a porter at Clare College, before which he worked at the Judge Business School and the Cambridge University Press.
Clare College said that Cllr Gawthrope was "a highly valued member of the Clare community, and will be greatly missed."
Lewis Herbert, Leader of Cambridge City Council said that "as a councillor and mayor of Cambridge, Nigel served with distinction and panache."
Cambridge MP David Zeichner also commented on Cllr Gawthrope's dedication to his role as mayor, saying: "The city has lost someone who was passionate about serving others."
A prolific fundraiser and keen motorcyclist, Cllr Gawthrope led the 2018 Santa Run carrying hundreds of presents to children in Addenbrooke's Hospital.
During his time on the council, for which he stood in 2012 and was re-elected for in 2016, he contributed to a range of committees, including chairing the Joint Staff Employment Forum and the Environment Scrutiny panel.
The council's chief executive, Antoinette Jackson, said that "we are all shocked and very sad", and that Cllr Gawthrope was successful "bring[ing] the mayoralty to the people and be[ing] very approachable".
East of England MP, Alex Mayer, added that Cllr Gawthrope was a "committed ward councillor" who "always greeted you with a smile".