Kettle's Yard to exhibit works by artist who died in Grenfell Tower fire
The gallery's director asked Khadija Saye to show her works in the exhibition two days before her death in June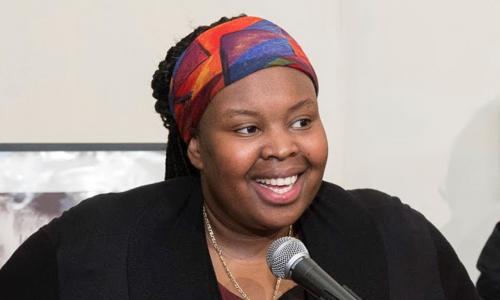 Works by Khadija Saye, an artist who died in the Grenfell Tower fire in June, will be exhibited at Kettle's Yard art gallery early next year.
Saye's work was spotted in Venice by Kettle's Yard director Andrew Nairne, who asked her to exhibit at the show just two days before her death.
Speaking to The Guardian, Nairne spoke about seeing Saye's six framed pieces and the accompanying text, which reflected on recent trauma and how it related to the works: "It is very rare [to] read something that sounds so completely honest and what the person is really thinking and wanting to say."
The photographs, named 'Dwellings: in this Space we Breathe', depict Saye performing Gambian rituals and remedies.
Saye's mentor, artist Nicola Green, is married to Labour MP David Lammy, who has spoken vehemently against authorities responsible for Grenfell and called for arrests to be made.
Along with other artists, Green has started a crowdfunding campaign to start a memorial fund in Saye's name.
Saye, who was born in London, won a scholarship aged 16 to study at Rugby School and then attended the University for the Creative Arts in Surrey. She was one of 71 victims of the fire, and died aged just 24 alongside her mother in their flat on the 20th floor.
38 artists will feature at the new show to mark the reopening of Kettle's Yard after a major two-year renovation, including new works by Rana Bergum, Cornelia Parker, Jeremy Deller, and Idris Khan.
● 'Actions. The image of the world can be different' will be showing at Kettle's Yard, from 10th February – 6th May 2018.