Music: Spirtualized- Sweet Heart, Sweet Light
Ella Griffiths is taken with this life-affirming slice of neo-psychadelica





by Ella Griffiths
Sunday 29th April 2012, 16:41 BST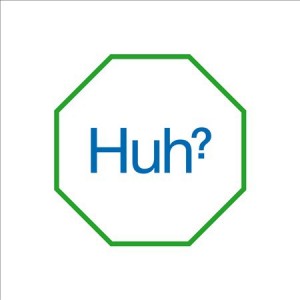 Spiritualized's Jason Pierce is a man conscious of his own mortality. After a life-threatening attack of pneumonia inspiring the majestic religiosity of Songs in A&E in 2008, Sweet Heart Sweet Light was produced in a haze of medication during treatment for a degenerative liver disease.
Spiritualized's seventh full-length LP eschews the discordant bleakness one would expect in favour of a grandiosely uplifting collection of songs. While incorporating the drug-infused psychedelic minimalism of his previous space-rock group, Spacemen 3, Pierce's sprawling creations have evolved into euphoric soundscapes celebrating both life and death in equal measure.
As the lush introductory symphony explodes into the rollicking drums, taut guitars and gravelly nonchalance of Pierce's snarling vocals in "Hey Jane", Spiritualized's ability to construct epic, eight-minute tracks out of simplistic lyrics becomes magnificently apparent.  After dissolving into a cacophony of squalling distortion and chaotic percussion, it is gloriously resuscitated by melodic riffs reminiscent of Arcade Fire and the hypnotically repetitive refrain of: "Hey Jane when you going to die?"
Despite embracing the neat energy of such polished pop-rock, Spiritualized's versatility is illustrated by a regression to the slow-burning, spacious shoegaze of past years in "Get What You Deserve". Oscillating waves of smoky distortion, queasy synths and swooning strings create a densely textured tapestry of noise offset by Pierce's rasping vocals evocative of Lou Reed and a mesmerizing dissonance.
However, despite the bluesy, snarling guitars and vivacious gospel singers creating the rhythmic frenzy of "I Am What I Am" and the orchestral, hymn-like purity of "Life Is A Problem", it is the final song that firmly consolidates Spiritualized's achievement. Beginning as a gorgeously fragile ballad balancing honeyed vocals with the magnificent echoes of a church organ, "So Long You Pretty Thing" blossoms into a rapturously anthemic chorus, elevated to levels of almost transcendent ecstasy by the use of a gospel choir and triumphant horns.
The confessional quality of the lyrics detailing Pierce's quest for spiritual assurance, while teetering on the brink of monotonous banality in weaker ballads like "Too Late" or "Freedom", here gain pathos from their clarity and ensure the album ends in a dramatically optimistic flourish.
Although criticized for their formulaic use of soul choirs, orchestral strings and white noise in songs with lyrics revolving around mortality, drugs and God, it seems rather that Spiritualized have found a solid template worthy of repetition with consistently impressive results.
Expansive yet intimate, universal yet personal, Pierce has crafted an enduring album melding psychedelic experimentation with bold, life-affirming melodies that will remain a testament to his epic creative scope.
Comments