Music: Arkells- Michigan Left
Kitty Sadler for the most part enjoys the band's energetic latest





by Kitty Sadler
Sunday 29th April 2012, 13:05 BST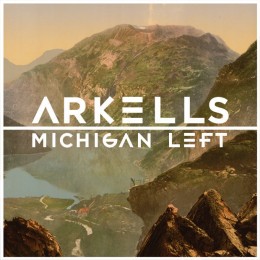 In the years since their 2008 debut, Arkells have grown up considerably. Deadlines and Jackson Square were punchy rock numbers but the band has begun to find their place among the big boys in Canada's indie scene.
This transition is evident from the start, with the lazy west coast riffs on 'Book Club' proving that Arkells have succeeded in corralling their gutsy sound without breaking its youthful spirit. Their characteristic hefty choruses and frenetic beats – occasionally a little too close to childish pop punk for comfort – are still there but this is tempered by a far more sophisticated emotional palette than that of Jackson Square.
'Kiss Cam; balances its rousing chorus with brooding, melodic verses: "I know my family loves you like their daughter / But I know you feel like I strung you along". With its striking bridge, which is somehow both soulful and playful, the song stretches right across Arkells' expressive range and is the lynchpin of the album.
'One Foot Out The Door' is another exemplary smorgasbord of emotion, perfectly depicting the melancholia of a quietly dissolving relationship: "I'm sick of walking in a room / And seeing shifty eyes make nervous faces".  
Unfortunately there are some serious stragglers: the chorus on 'Bloodlines' is wincingly anthemic, a shame given the song's brilliant riff and one of the best solos on the album. 'Whistleblower' is far too brash to appear so near the end, although the atmospheric 'Agent Zero' sweeps up the debris.
Despite a few lapses, Michigan Left has demonstrated Arkells' capacity to make mature and unique alternative rock. It's an energetic and enjoyable listen. Hopefully an even more established third album is still to come.
Comments