Trinity May Ball - Review
Trinity's 2012 May Ball did not disappoint and lived up to all expectations
by Tristan Dunn
Tuesday 19th June 2012, 13:46 BST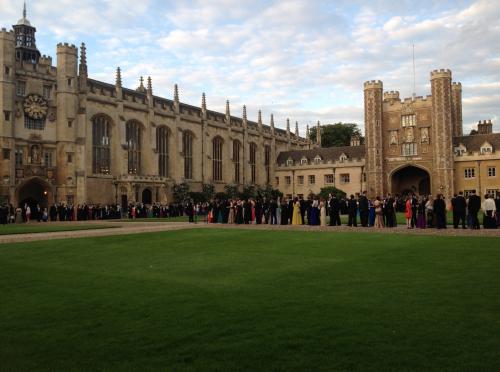 It must be a daunting task to be at the helm of the Trinity May Ball given the ball's reputation and the high expectations that stem from this. Overall though, the committee appear to have done a fantastic job 
Queueing this year seemed to have been well thought through. Infamously last year, some people were still in the queue as the fireworks began. However, it seems this year that a great deal of thought was put into the process. Check-in was swift and once the clock struck 9pm, the flow of students into the ball was impressively quick. Queue entertainment was promised from 8-10pm but this actually only began just before 9pm, which was a slight disappointment.
One of the stand out parts of the ball has to be the food. Not only were students treated to the luxury of Oysters and Truffles, but they seemed to have planned the right amount of food for all the guests! Every May Ball goer has experienced the displeasure of finding all the food has run out, but at Trinity I suspect nobody was disappointed. From the Hellenic feast to the hog roast, there appeared enough for everyone to try a bit of everything. Fresh Crepes and a large Breakfast selection were also welcomed as the ball neared its end. Drink too was copious with a fantastic selection of cocktails, wine, beer and spirits. 
Aesthetically, Trinity looked fantastic - be it the lighting of the courts or the decor of the Marquees, it appeared every effort had been made to transform the place.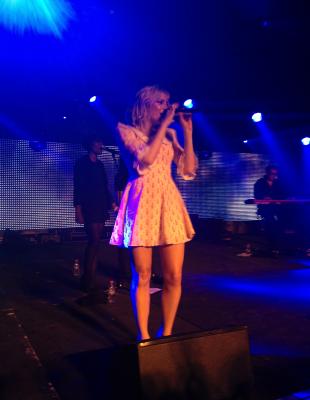 Headliner Pixie Lott impressed with her mixture of hits and acoustic tracks and given how busy the main-stage was, appears to have been well received by students. The Vengaboys cheesy hits also appear to have been what drunk and tipsy students wanted to hear at 2am given the crowd's enthusiasm. 
Trinity's legendary fireworks and fireshow again appear to have impressed all. Overall, the sheer range and diversity of entertainment options meant that everyone could find something enjoyable to do.
On a negative note though, queuing appeared to be as bad as it typically is, but again this is a systemic problem of all balls and one wonders what could ever be done to solve this. Another dance tent or a silent disco would also not have gone amiss.
Overall though, it was an entertaining and professionally organised ball. However, the ambush of press photographers as you left the ball was not what most bleary-eyed students wanted at 6am!
Comments