Darwin Experiment Publishes Results
The Darwin Correspondence Project, a team of transatlantic academics from Cambridge and Harvard, based at the University Library, has just published the results of a year-long online experiment.
by Daniel Matore
Friday 18th May 2012, 13:39 BST
Launched on October 22 last year at the University's Festival of Ideas, a pioneering collaboration of the arts, humanities and social sciences to publish their work to a wider audience, the experiment resumed and expanded an investigation undertaken by Darwin in 1868.
Originally conducted on his dinner guests and recorded in the letters of Jane Gray, the wife of a Harvard botanist, it involved distributing to the assembled party a selection of photographs taken by the French physiologist Benjamin Amand Duchenne. Duchenne had sought to find out which facial muscles were responsible for conveying different expressions of emotion and applied small electric currents to the faces of five test subjects with a galvanic probe.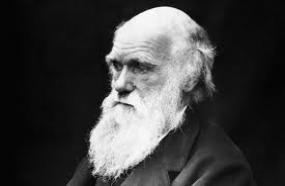 The academics used a series of eleven photos, 9 from an old man and two from a young one, the same as Darwin, and an online survey to tabulate their results, collected over a six month period. As opposed to Darwin's original 23 subjects, over 18,00 people participated and the results have been fully collated complete with pie-charts and explanations of the Correspondence Project's website. However, it is still possible for anyone interested to take the test and in order to compare their responses to the official results.
Dr Alison Pearn, Associate Director of the Darwin Correspondence Project, commented:
"In 1868 Darwin showed a succession of visitors a set of photographs of human faces, some with the muscles artificially contracted by electric probes, and asked them what emotion they thought the photographs conveyed. Darwin's research has striking parallels with contemporary facial recognition experiments.
"Darwin was endlessly curious and we hope to provoke curiosity too. Are there core emotions? What are they and how many? Why do we express emotions in the way we do? How can we be sure we all mean the same things? These are the questions Darwin was beginning to address and into which there is a great deal of current research."
Comments