"Plant Power" at the Botanic Gardens
The Botanic Gardens are hosting "Plant Power" an event showcasing the vital impact that plants have on human life, as well as the important role they will play in shaping the future environment.
by George Weller
Thursday 17th May 2012, 13:06 BST
Plant Power, which marks the first annual world-wide fascination of plants day, offers the chance to talk to some of the world's experts in plant sciences about the applications of plants including medicine, food, environmental conservation, renewable resources, textiles, forestry and fuel. Academic and industry leaders will be on hand to talk about the latest research and its potential future applications. There will also be exhibits documenting the remarkable natural diversity of plant lifestyle, appearance and habitat.

The event hopes to appeal to a wide range of ages with a series of hands-on demonstrations of plant science. Some of the demonstrations planned include filling balloons with the gas released by fermenting plants and testing out a new laser remote sensing system used by forest conservationists to investigate forest diversity and even identify individual tree species whilst flying overhead.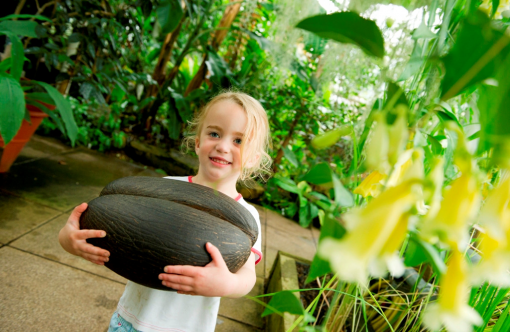 Alex Orrow
One of the displays will be by the medicinal plants business Ampika Ltd, a spin-out of the University of Cambridge formed in 2003. The display will be about medicinal uses of plants, including a new anaesthetic gel derived from a plant found in the Peruvian rainforest, currently under trial as a pain-relief treatment for toothache. 
Plant Power will also coincide with the launch of the new 'Chemicals in Plants' trail - a route around the botanic garden highlighting the ability of plants to act as chemical factories. Plants produce a far wider array of compounds than any other group of organisms and use them for functions such as poisoning potential herbivores and pathogens and attacking each other. Many of these chemicals are also used by humans in processes such as synthesising aspirin from willow bark, one of the plants on the trail.
The event will take place from 10.30 until 4.30 on Saturday 19th May; entry is free for anyone with a Cambridge University card and for under 16s.
Comments