KLUBNACHT: An interview with San Soda
Amar Ediriwira talks to the DJ after his set at KLUBNACHT yesterday evening
by Amar Ediriwira
Monday 18th June 2012, 14:25 BST
Nicolas Geysens, better known as San Soda, has been causing a stir in the house music world with his refreshing, effervescent tracks. He's dropped a series of well received solo 12"s and his FCL moniker has seen tracks 'Let's Go' and 'More Than Seven" find their way into nearly every house DJ's record bag. I managed to squeeze in a telephone interview with the young Belgian.
 How did your career in house music begin?
It began with joining a local radio station in my teens, covering the sports section with a friend on Sundays. We later moved onto a weekly music radio show and I got the beginning of my musical tradition there and then. We invited guests like Scott Fergusson and played mainly Detroit and Chicago house, and through this I got DJ'ing and later started to produce. So it started from there.
You have an Economics degree, did you plan to go into banking or something similar before you started producing?
Well for the first three years of doing my degree, I didn't have a clue I was gonna get into music but since I had started the [six year] degree already I wanted to finish it. I never really had the intention to do something with the degree - I was just doing it to be safe. Maybe I will use it in the future, who knows.
Where did the name San Soda come from?
The radio show that I used to host was called Soda Sessions, named after a track I really liked called Club Soda by Thomas Bangalter from Daft Punk. One summer someone called me San, so I put the two together. A really amazing story…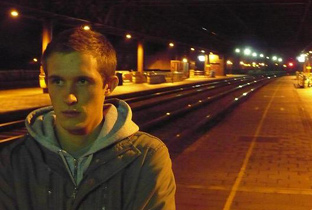 What can we expect from a San Soda set?
All kinds of good music, lots of 90s hits with melodic and vocal elements. And some disco and techno.
Are there any records that you would never take out of your record bag?
Moodymann - Shades of Jae, Ron Trent - Altered States, Loui$ - Pink Footpath. All three never leave my record bag.
Your track 'Let's Go' under the FCL moniker has been a massive hit. It seems to somehow strike the balance between having commercial appeal yet also retaining an authentic, underground sound. Would you agree and was this an intention when you produced the track?
Embedded Video (hover mouse over to configure)
New HTML Container
 Yes I completely agree but it wasn't intentional at all. We made the track for us to play out and didn't expect it to take off in the mainstream the way it has.
Comments