Wretch 32
In anticipation of his arrival in Cambridge on Friday, Gaby Schwarz talks to new rap sensation Wretch 32
by Gabrielle Schwartz
Tuesday 8th May 2012, 22:30 BST
Even if you don't think you know who Wretch 32 is, you've probably heard him. The former Grime MC, nominated for the BBC's 'Sound of 2011 award', is currently taking the UK rapping scene by a storm with his debut single 'Traktor', which has reached the top 5 in the UK charts. Maybe you saw him on Hollyoaks, when a gig of his served as the set for a November episode. Or perhaps you heard his soundtrack for the Adidas 'Take the Stage' campaign's promotional video.
Currently Wretch 32 is starting an 11 day UK Headline Tour for which he will  be performing at The Junction on Friday. In anticipation of the occasion, we interviewed him to try to find out what it's like to suddenly become according to HMV, "the UK rapper's rapper".
Wretch 32's rapid rise to recognition could create the misleading impression that he is another manufactured star. Yet he has been making music ever since his teenage years when he sold over 15,000 mixtapes from his home in the Tiverton estate in Tottenham, North London. In his own words, he 'started from the bottom and worked [his] way up'.
This rags to riches story seems to be more than just trivia to feed our fascination with the private lives of those in the public eye. Wretch feels that his growth really was a "valuable lesson in learning" to manage his career as he experienced "all the right and wrong paths." It is tempting to sentimentalise his rise from the estates, but asking him what he thinks about the "fast-track" propulsion to fame that shows like the X-Factor promote, Wretch refuses to show any hint of resentment, emphasising the commonalities not the differences between himself and talent show contestants: hard work, "talent, and hunger". "Everybody has a different way in… It doesn't mean before X-Factor they wasn't on a grind trying to get their big break in music," he said.
This democratic attitude reflects Wretch's desire to see the growth of the British music industry as a whole. He does not participate in the "clashing" culture of MC-ing and eschews the conventional violent and misogynistic clichés found in rap. He argues that "just seeing somebody from your walk of life achieve gives you the belief [and] motivation that you can do the same" and so remains highly aware of his status as role model.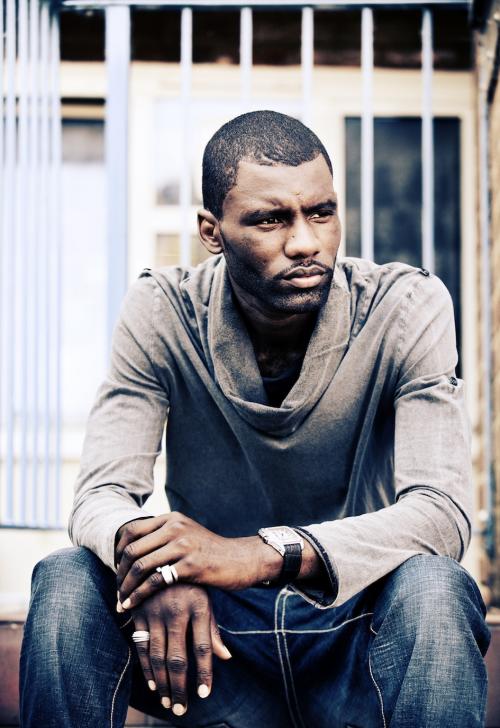 This too was what led him to agree to such a prominent role in the Adidas 'Take the Stage' campaign for which he is holding an online competition where the winner will perform the opening act of his summer tour. Although a competition, Wretch emphasises that the point of what he is doing is to keep London and Britain vibrant with new talent. "The challenge is open to anybody up to take the stage," he said (if you're sitting in the library wondering how you're going to deal with the certain failure that awaits you in the exam hall, and you think you have what it takes to be the next Wretch 32, applications are open until the 20th…)
He may have "come a long way", as the press release for his tour stresses, but at the end of the day Wretch continues to stress the ways he has remained the same, musically and personally – yet without allowing himself to get stuck in a rut. Responding to criticism that he has strayed too far from his grime roots, he says he is reluctant to define his output with generic labels, preferring a fluid approach: "I'm uncategorized. It's not conscious as such, I just like so much different genres of music and don't like to put a limit to what I do if it's not needed".
Comments